Ben's 2011 Twin Turbo Mustang Project
This recently purchased 2011 Mustang GT is a current project here at Fathouse Fabrications.  Owner Ben Stoner is excited to get the car on the road again and parts come in every week.  The car still has paper tags in the window and the custom twin turbo kit build is under way.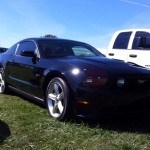 We will continue to provide updates on this build as we progress, the shop is pretty busy right now so we dont get a lot of time to work on it. So far we have pulled the factory manifolds off and mocked up the turbos, material is in house and we are in the process of making jigs to begin fabrication of the turbo manifolds.  Turbos that are being used are Precision Turbo Dual Ball Bearing 6266's in their V-Band exhaust housing.  All piping will be Stainless Steel, the entire kit will be precision tig welded for strength and beauty!   All Tial Sport control products will be used in the kit Tial's MV-R wastegates to regulate boost and Tial Q BOV's.  We are going to custom fabricate an intercooler kit using a high quality air to air core and aluminum piping to keep things cool.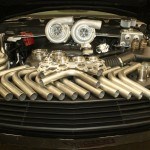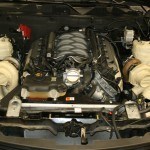 A McLeod RXT Clutch recently went in as well as a SS Clutch line, Barton Shift Bracket and fresh Redline MTL Transmission Fluid.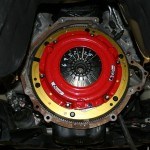 The Fuel Injector Clinic 1100 cc Hi Impedance Injectors will be fed by the factory fuel pump and a Kenny Bell Boost-A-Pump.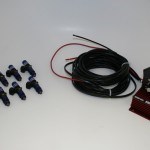 Lots of goodies from our friends over at UPR recently went on the car including; lower control arms, double adjustable upper control arm, rear diff cover, and pan hard bar.  We also welded the axle tubes in for added strength.  Eibach Sportline springs were added to give the car a better stance, new 20" wheels are on the way and should be on the car this week!  New brake rotors, pads and lines are on the way as well.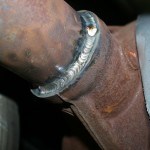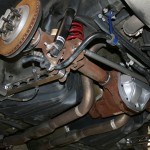 Car will be tuned by an SCT Livewire TS tuner, custom tune done in house.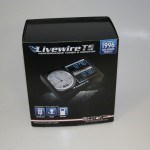 New Wheels came in over the weekend.  Forgestar F14's in matte black finish, 20x9 in the front and 20x11 with nitto drag radials for the back.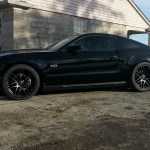 We also got some material in to make some header flange jigs.  We put the Bridgeport to work drilling and tapping some holes and resurfacing the chunk of aluminum.