Brian's Ford Torino Custom Exhaust
Brian came to us with his 1972 Ford Tornio to get a custom Stainless Exhaust made.  His car is very well done from the 460 big block to the freshly redone interior.  Its clean and unique and he wanted an exhaust system to match that.  He also wanted to open it up for better performance so we opted for a full 3" system.  We utilized the Dynomax VT Mufflers to reduce drone at cruising speeds but still keep it free flowing and get the sound he was looking for. Brian's car was recently featured in Popular Hot Rodding Magazine, here are some shots from that shoot.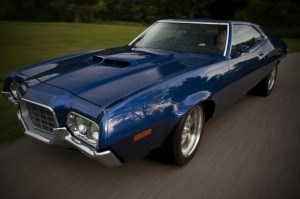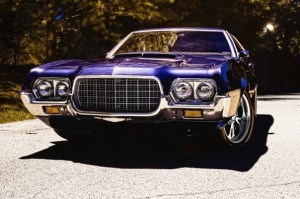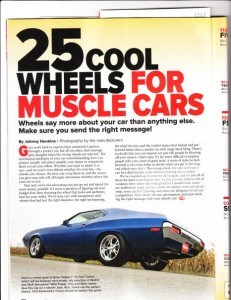 Here is a quick shot of the exhaust we replaced.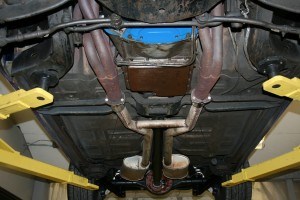 Now onto the new full 3" system pictures, with X pipe and Dynomax mufflers.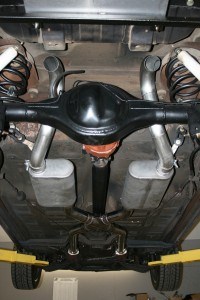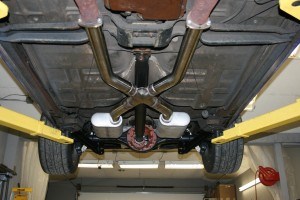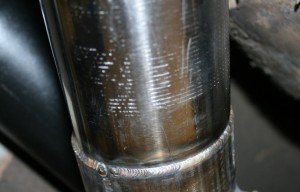 Fathouse made some trick hangers for this system.  The entire system bolts into the hangers, no hooks to mess with!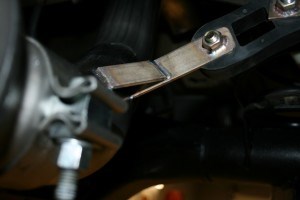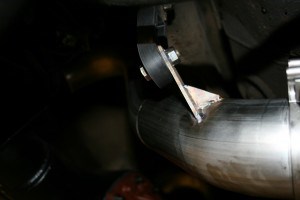 To finish off the system we slash cut the tips at a slight angle and gave them a brushed finish.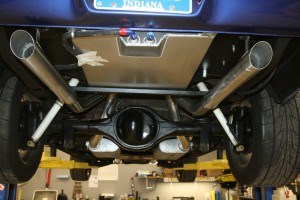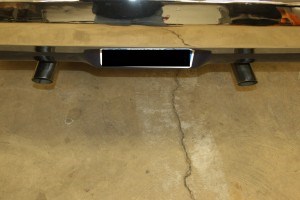 Next up for Brian will be a full set of SS Headers FatFab Style!!