2016 Camaro Gets Boosted
Chevrolet recently did  a pretty large redesign of the Camaro for 2016.  The Camaro has made a huge turn around.  The overall design of the car has improved, the styling and interior are aggressive and sexy!  The car drives like a sports car should and has a abundant of features that enthusiast are looking for.
Various track and driving modes
Tunable exhaust
Gobs of torque from the direct injected LT1 engine
Handling
Stopping power and more
This particular car has the 8 speed auto.  GM's 8L90 is the fastest shifting non DCT transmission on the market right now and it is BADASS!  Very comparable to the Nissan GTR GR6 transmission. In factory trim the car laid down an impressive 406hp/419tq and runs solid in the 12's in the 1/4 mile.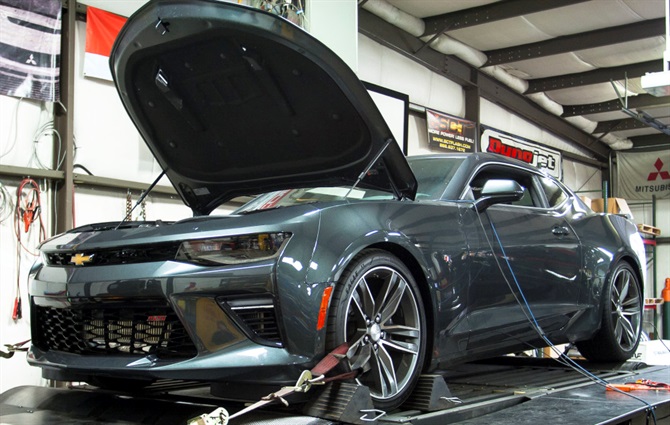 One thing it does lack is boost!  We are all boost junkies here so when Jason approached us about installing a ProCharger kit on his 2016 SS we were happy to oblige.   We rang up our friends at ProCharger for their street kit, 7psi is perfect for an otherwise stock car.  Keeping things cool is always important so we opted for the upgraded intercooler as well as an ATI balancer.   We installed the Procharger kit and Corbin did a custom dyno tune using HP Tuners.   This car still has stock exhaust and catalytic converters! The kit fits and looks great, no major trimming is required and looks like it was meant to be there.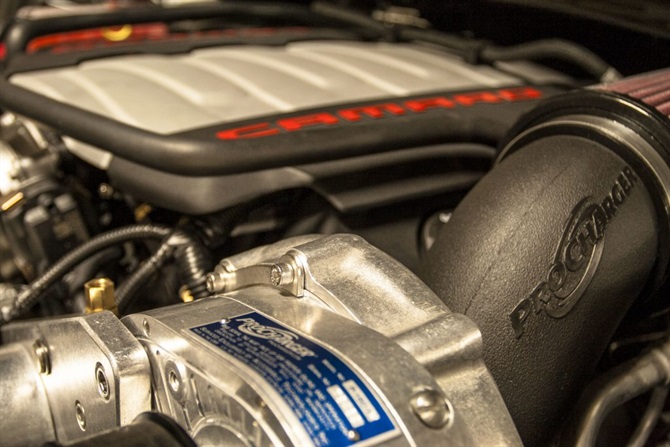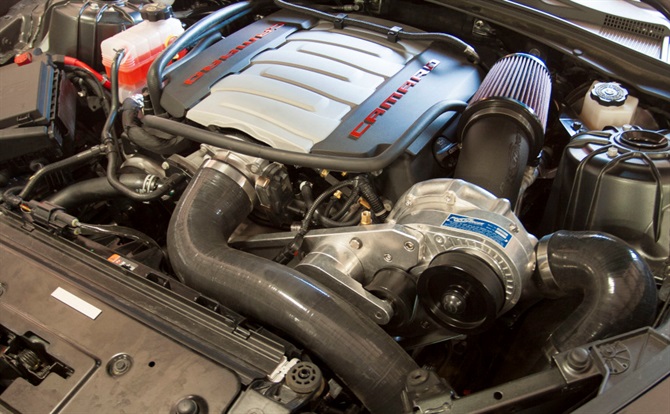 The large upgraded intercooler peaks through the front bumper of the car.  If the intercooler doesnt let others know you mean business the rush of air from the ProCharger will.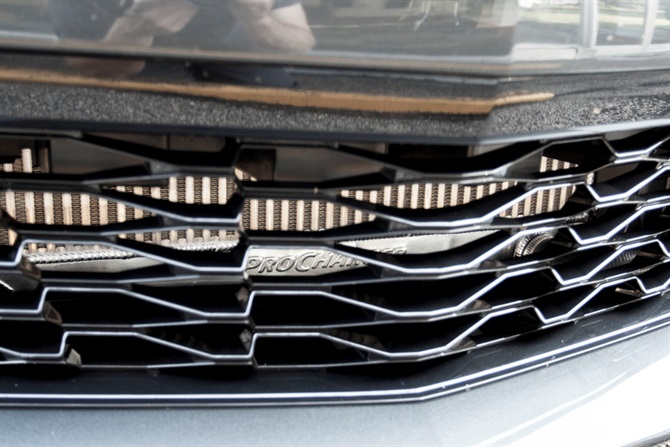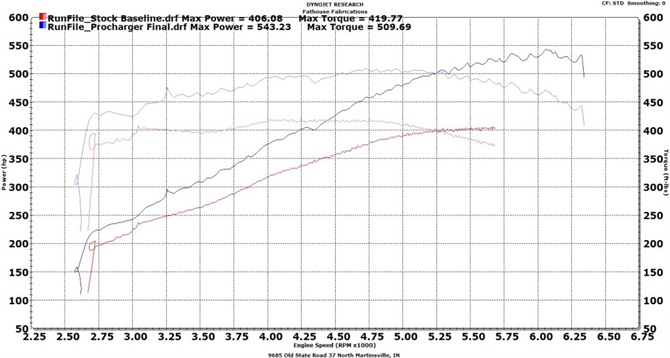 On the final test drive I realized how much I enjoy this car.  With the added power up top and the torque on demand its a blast to drive.  The 8 speed auto keeps the cars momentum moving forward and shifts so fast you feel like your in an F1 car.  This is the fastest 540hp car I've ever driven!  I wont say this car has pulled me away from my love for the Mustang but I will say to Chevrolet you are on the right track keep up the good work!
Powered by WPeMatico