Wheatley's EVO 8 Gets Caged and more! UPDATE 5-3-13
You have probably seen pictures of Wheatley's car on our site, our facebook page or somewhere online before.  Its a super clean street/race car that just broke into the 9's last year with an impressive 9.88 at 148mph!  Features a built stroker engine by our friends over at Magnus Motorsports and our Forward Facing Fatafold with a Precision 62mm turbo.  Wheatley decided it was time to make the car legal and put a roll cage in, a set of Kirkey Pro Drag seats as well as a custom bolt in fuel cell. The cage in this car was particularly difficult, the dash area is very tight with all the heat retained but we were able to fit the bars down through there with pretty good fitment  He also wanted to retain the use of his visors which we were able to accomplish.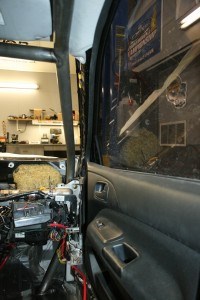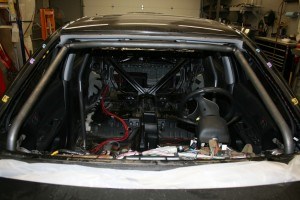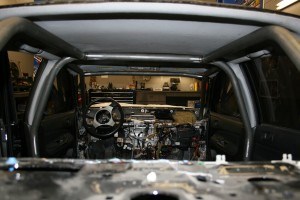 The big man is a lot more flexible that people think, he gets in some tight spots welding these cages thanks to his strenuous yogo program!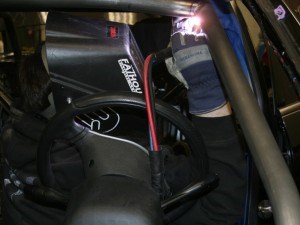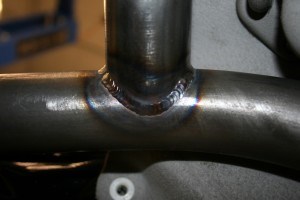 More updates to come soon on the cage once we get the seats mounted and the seat and D bars installed! Meanwhile here is a sneak peak of the bolt in fuel cell we are doing for his car.  This fuel cell with utilize the factory fill neck as well as the factory fuel pump hanger with the option to run a sumped setup.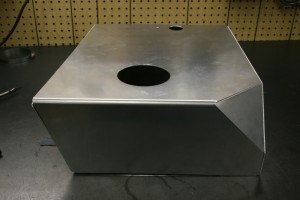 UPDATE 4-3-13 Cage is finished, we installed a clevis style swingout kit so Wheatley can remove his door bars while driving his car on the street.  We also made the seat back mount for the Kirkey's and welded it in.  All the bars tuck in really tight.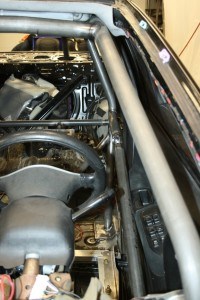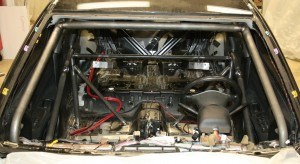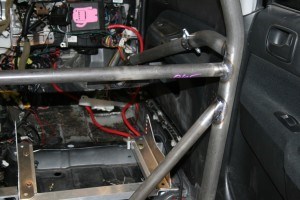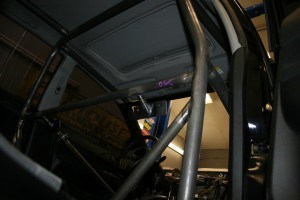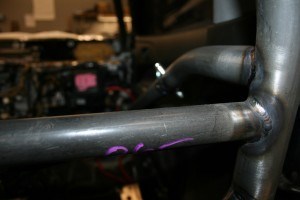 Here you can see the clevis style swingouts, they turned out really nice!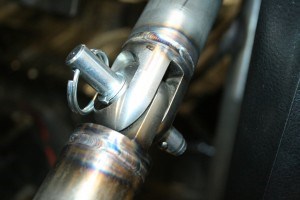 We also made some Trick bolt in Aluminum Seat Mounts for the Kirkey's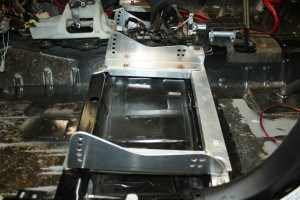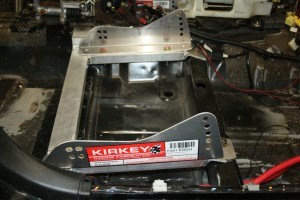 Here are a few shots with the Kirkey's mounted in place with their covers on.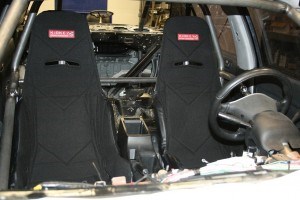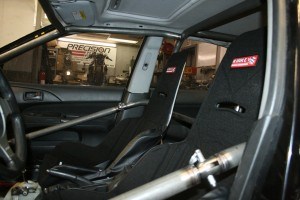 UPDATE 5-3-13 Wheatley has all of his interior fitted back in as well as the cage painted, engine bay finished and the fuel cell is finalized and installed.  Keep and eye out for new information about the bolt in fuel cell coming soon! EVO Bolt in fuel cell, retains factory fuel pump assembly, factory fill neck, also sumped if you want to run a big external pump.  As you can see in the second picture, once installed you can barely tell its there.  Very well hidden.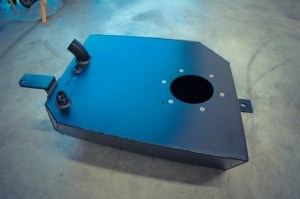 Now for a few pictures of the interior with cage painted and carpet and panels back in.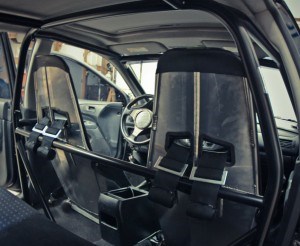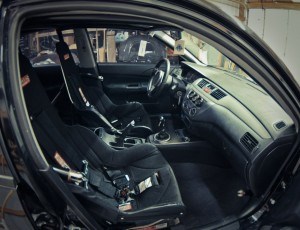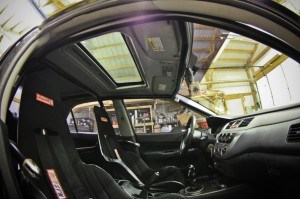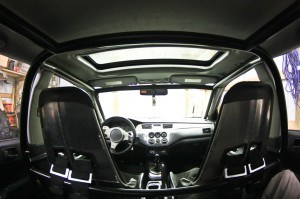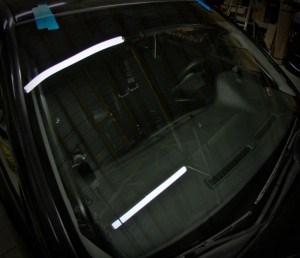 Finally a shot of the ultra clean engine bay!!