Single Turbo Coyote Mustang
Our 2011 shop Mustang has been supercharged for the past year and it was a lot of fun to beat around in.  Car made 636 rwhp and ran a best of 11.2 @ 130mph on a 20" drag radial. The time has come to move past boost on a leash and make some custom FatFab parts for it.  We have completed the forward facing headers and are waiting on the turbo to show up.  We will be completing a custom intercooler, crossover pipes and intercooler pipes in the next few weeks so stay tuned to the blog and our Facebook page for updates! Cars setup will be:
Custom FatFab turbo kit
Forced Inductions Billet 76mm Turbo
FatFab Intercooler and piping
1100cc Injectors
Boss Intake Manifold
Stock Engine with Billet Oil Pump Gears
Here are some pics of the headers and build in progress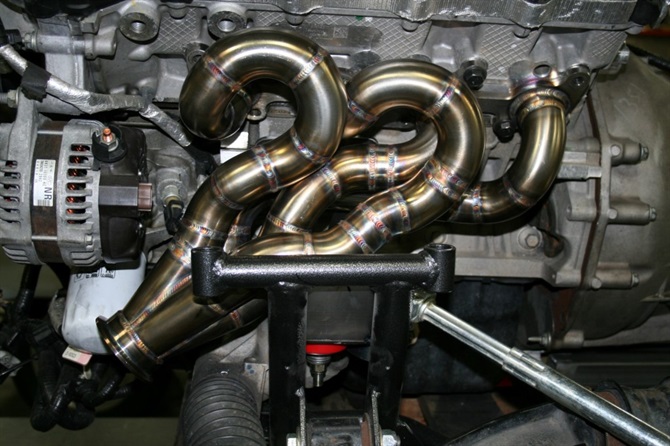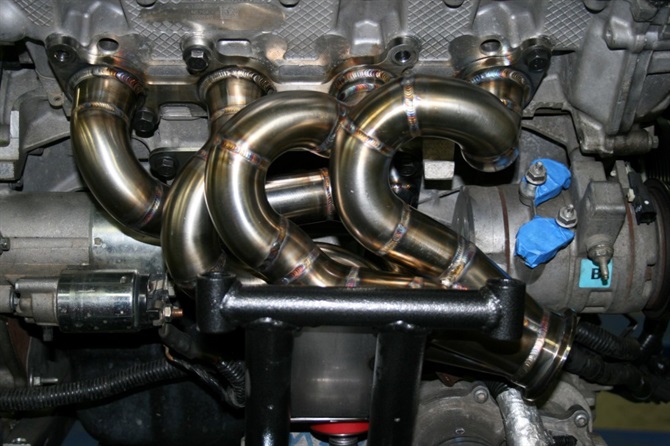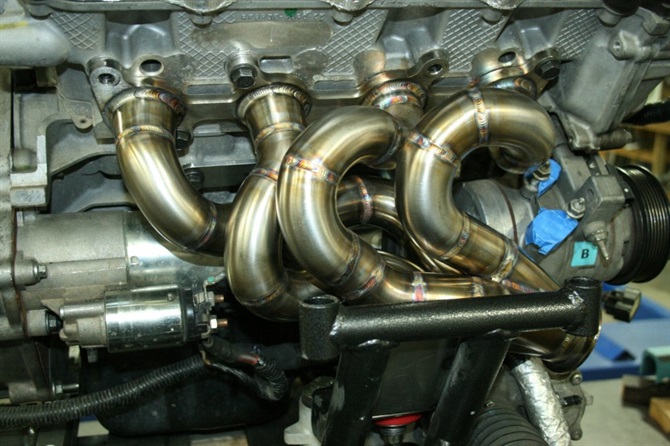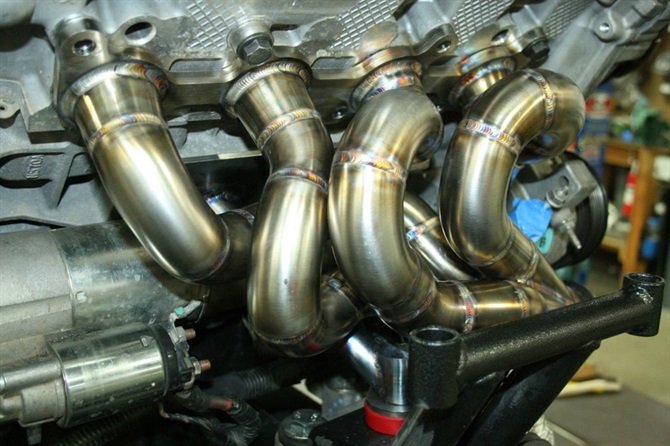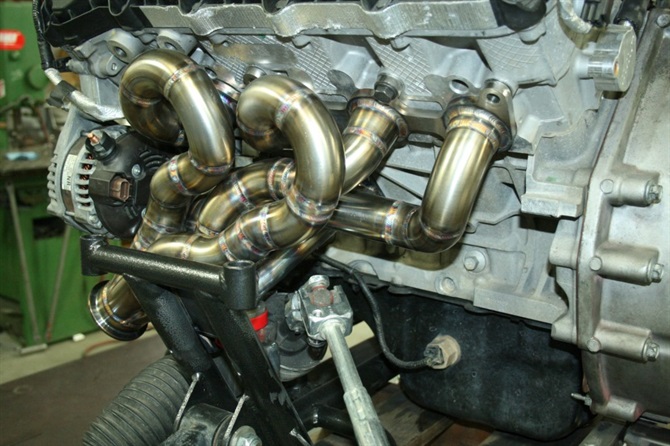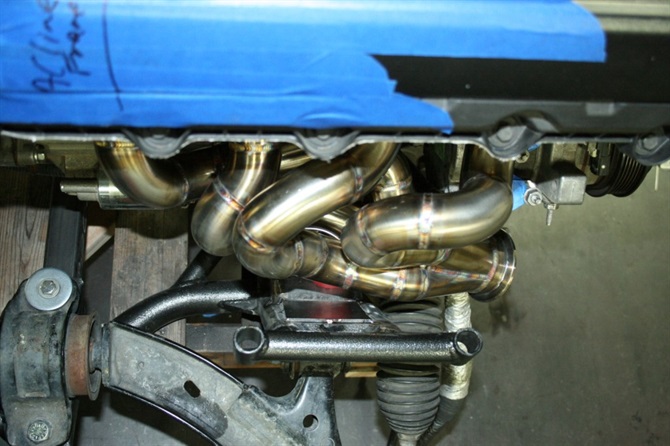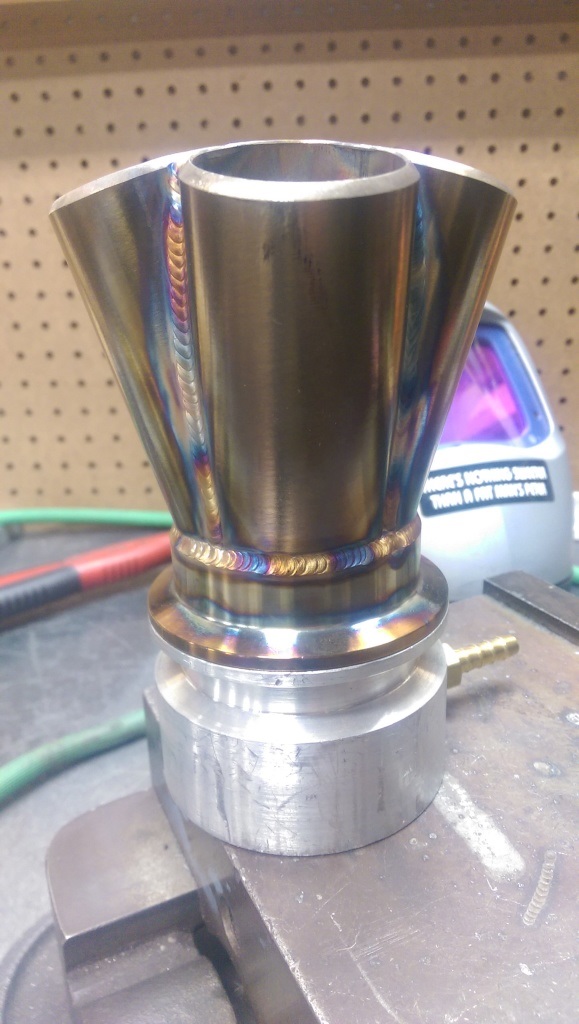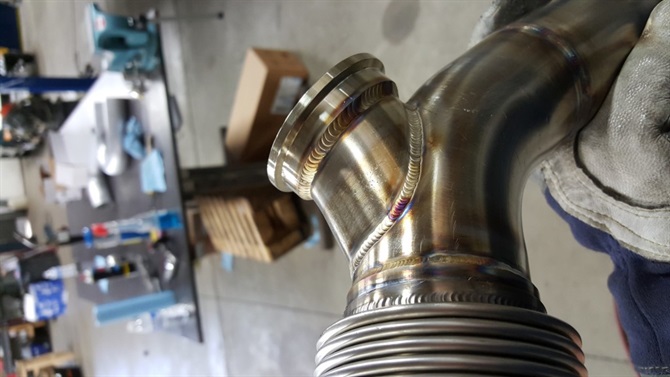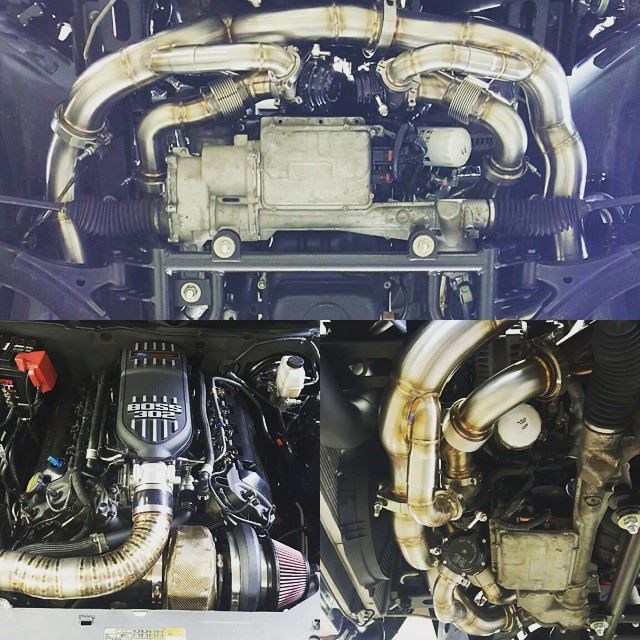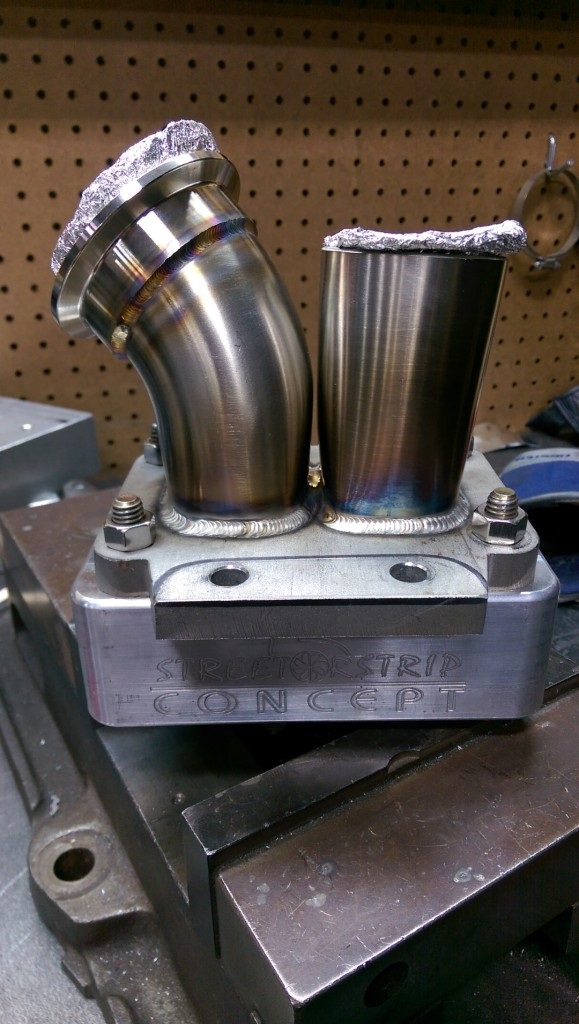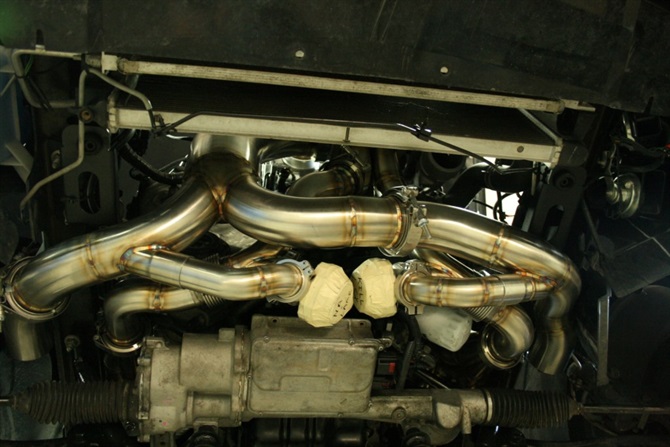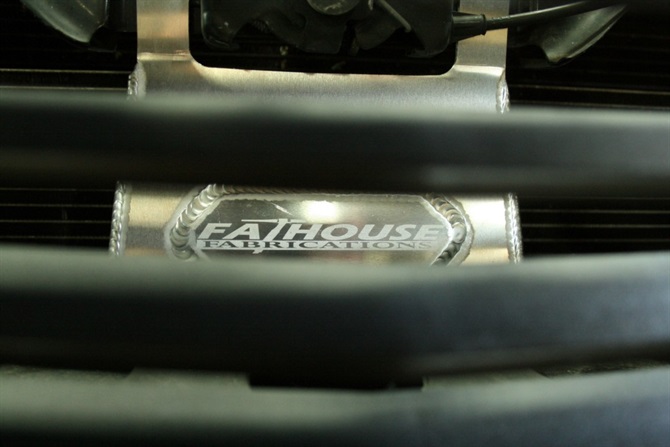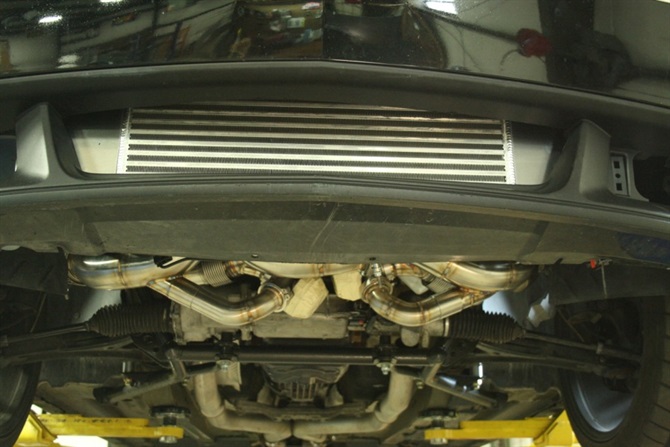 On low boost the car made 717hp and on 15psi it made 815hp still on the stock engine and transmission.