Todd's Corvette Grand Sport gets blown!
Todd recently upgraded his toy car to a 2011 Corvette Grand Sport and immediately started planning out his mod path. First up was a set of Dynatech Longtube headers and a midpipes to connect to his Corsa axle back mufflers.  As you can see below the Dynatech product fits like a glove, is 100% stainless steel and made right here in Indiana!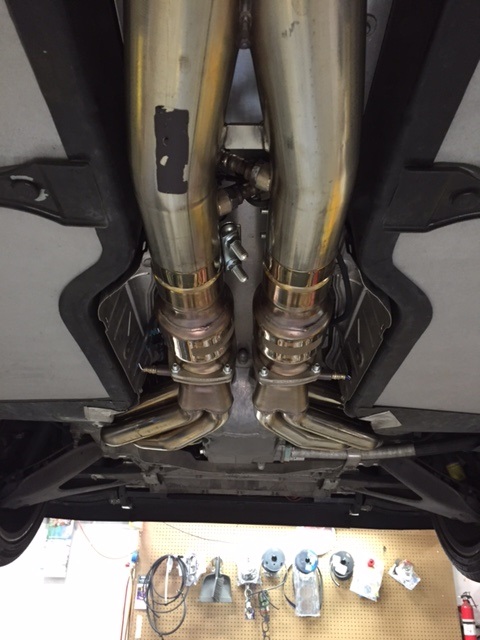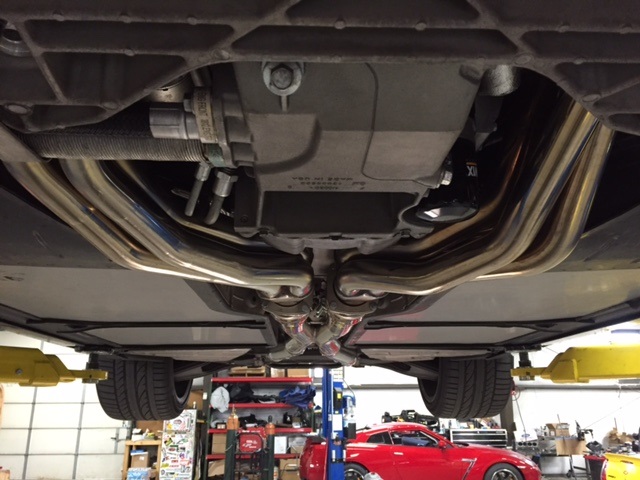 After a custom dyno tune we were able to extract 412hp to the wheels!  Below is a comparison with stock numbers.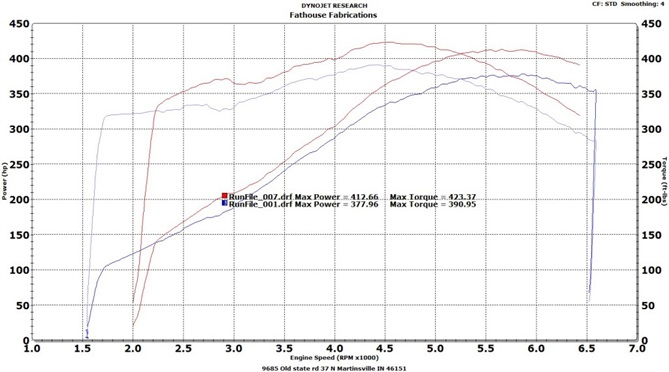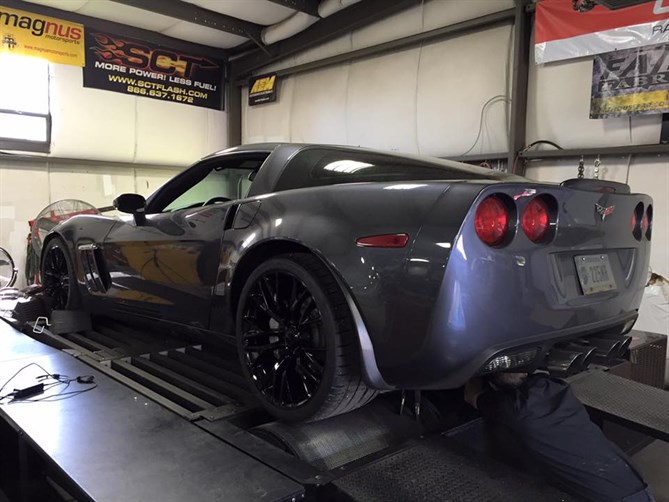 This was new found power was great but didnt satisfy Todd's need for speed!  So research for a forced induction option started.  We turned to the guys at East Coast Superchargers for their expertise and guidance and both Alex and Chris were a great help both on this project and the custom kit we did for the LS Swapped Jeep.  If you havent seen that project click here to check out that build.
Donny Hotrod Jeep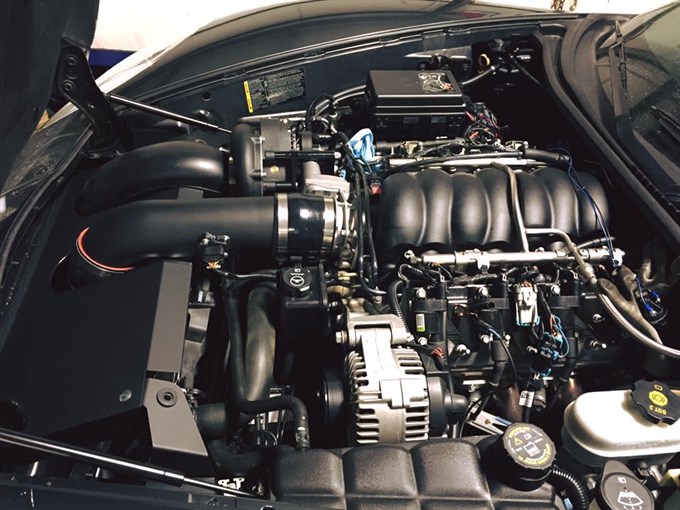 These LS engines love boost!  The new ECS Supercharger kit fits great and looks even better.  On just 7lbs of boost we were able to get 650 HP to the wheels!  Todd is already looking into Flex Fuel options and turning the boost up for more power.  The quest never ends!