Donny Hotrod Jeep with Supercharged LS3
Donny has converted his 4 door Jeep JK to a hotrod.  The entire drive train has been removed and swapped out for a built 9" IRS out back a Magnum 6 speed transmission and a GM Performance LS3 engine under the hood.  We previously tuned this Jeep after the swap was completed and put down 433 HP to the rear wheels.  While this was a fun hotrod Donny wanted something a little more, thats where we came in.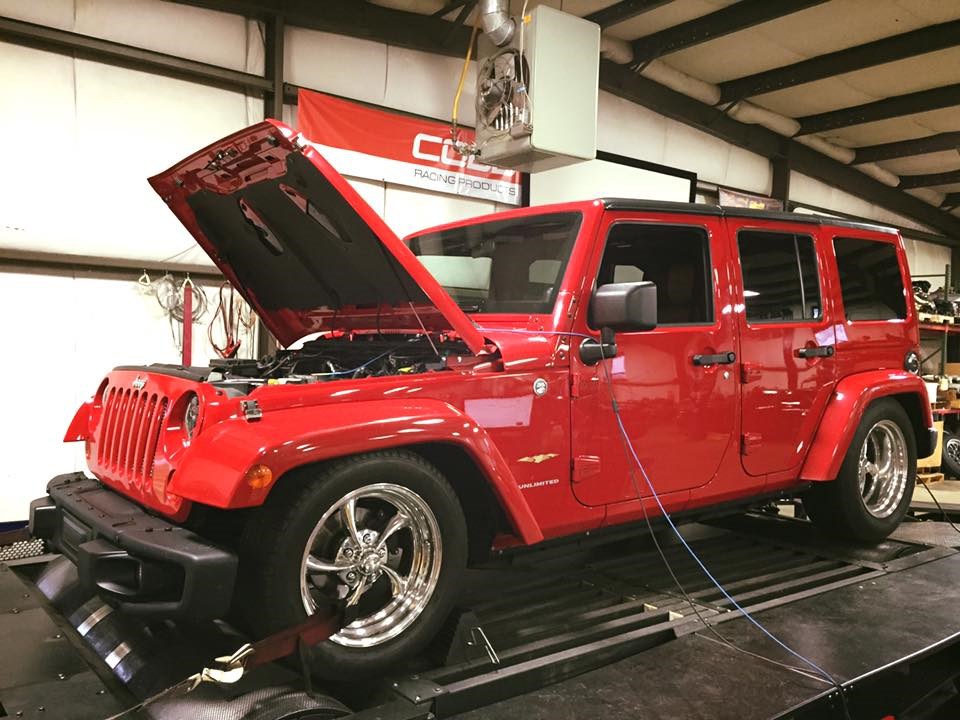 We went to our guys at East Coast Supercharging once again for the supercharger kit.  Using a Paxton supercharger and a mixture of custom parts, Corvette, Camaro and CTS-V parts we were able to outfit the Jeep with a supercharger kit that not only performs well but fits great and looks great.  This Jeep even maintains AC! First up for was a custom radiator that would allow room for the supercharger intake and keep everything cool!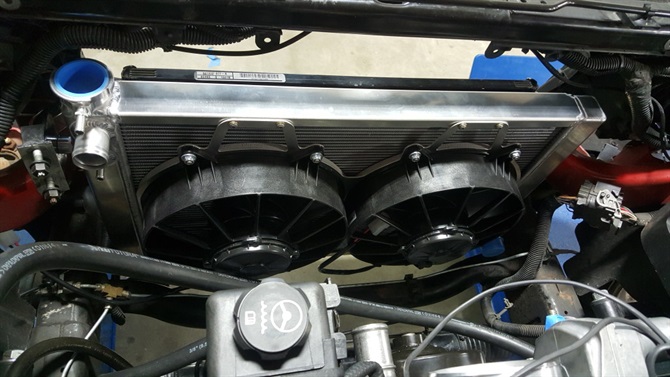 Next up was a custom intercooler that would fit inside the jeeps bumper.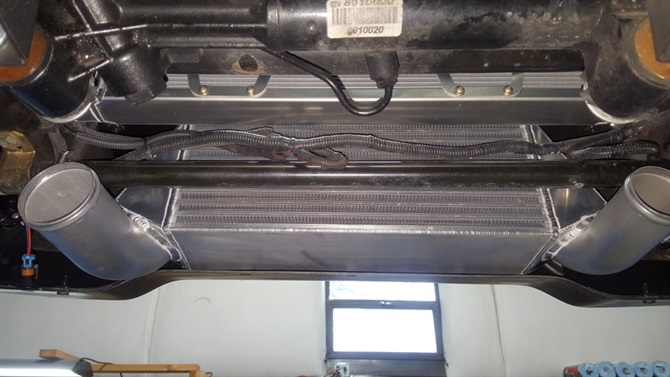 We also made a custom coolant overflow, catch can and some mounting brackets that you cannot see.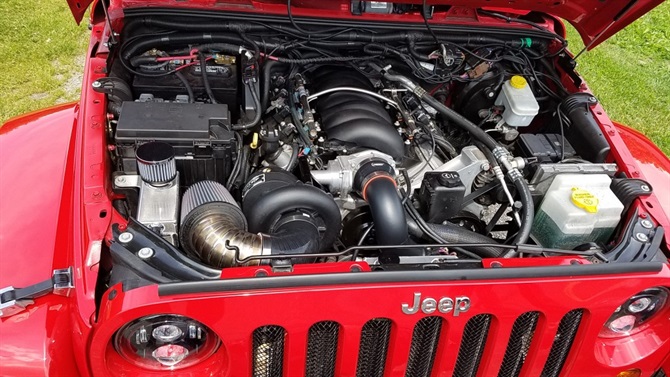 The Jeep cleans up nicely!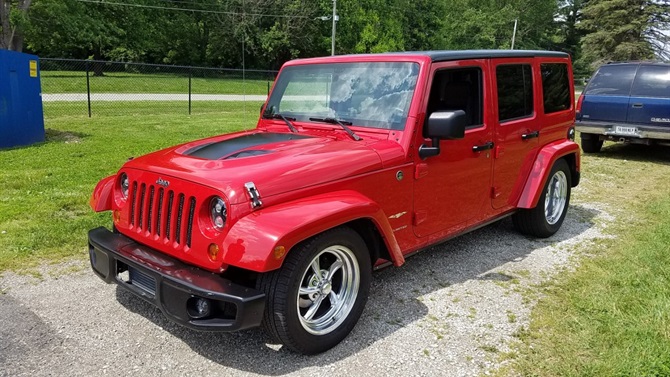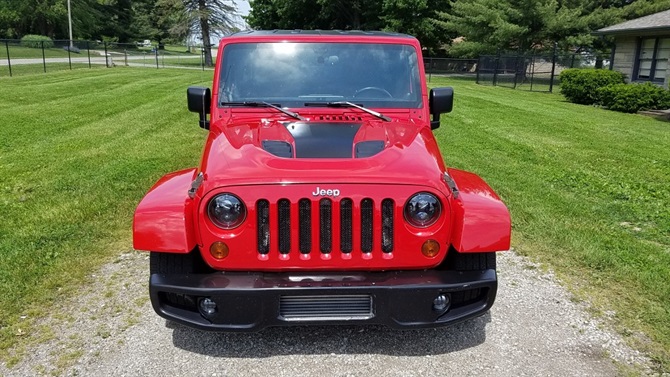 All said and done the Jeep makes 618hp to the rear wheels and makes lots of cool sounds now! https://youtu.be/LlqkNBhdn8c Occasionally we get to truly experience what its like for a customer to enjoy what we built them via email or a phone call. Here is the most recent example of that!!
Just a short note on the performance enhancement by your adding the Paxton Supercharger! I have always been and remain a Motorhead, having built several drag cars in the 60's performance is nothing new to me.
I still live in my hometown (North Vernon) and would measure my machines performance heading up State street toward Vernon and see my speedo reading just past Digger Vance's Funeral Home! My fastest car was a 1955 Chevy with 283 punched to 4in (301) camed up with 2 4's and a 514 rear, behind a Muncie 4 speed!
So having made this run in the Jeep prior to your putting the breast pump on it was somewhat impressive BUT the other day I cut the Jeep loose and f***ing shit started happening! People were getting their kids off the street , dogs and cats were running for cover---I grabbed 2nd and people were passing out-- the
F***ing ," Iron Lung" had arrived there was no air left for the masses! 3rd gear and blew by Diggers Joint -- what the f**k-- the speed O is buried! SOB!
YES! I dig it and will be running it down the strip at the LS fest in BG!