Joe's Turbo Ariel Atom
If you dont already know an Ariel Atom is a kit car that can be purchased from a company in Europe and either assembled by the shop of your choice here in the US.  There are a few power plant options and those have changed over the years.  Joe's is an Atom 2 and came with the Chevrolet Ecotech engine which is a supercharged 2.0 liter 4 cylinder.  We previously tuned Joe's Atom and made 221hp.  This much power is a lot of fun in a sub 2,000lb open wheel chassis. However, Joe was looking for something a little more eye catching with more power!  Us being custom turbo guys we pitched the idea of a turbo kit to Joe and he was very excited so we got started.  Many custom parts were going to need to be made in order for this to work. Custom turbo header that mates to a Garrett GT3076 dual ball bearing turbo in a Tial turbine housing.  Boost is controlled with Tial wastegate products as well as their Q blow off valve.  Here are some pictures of the kit going together during fabrication.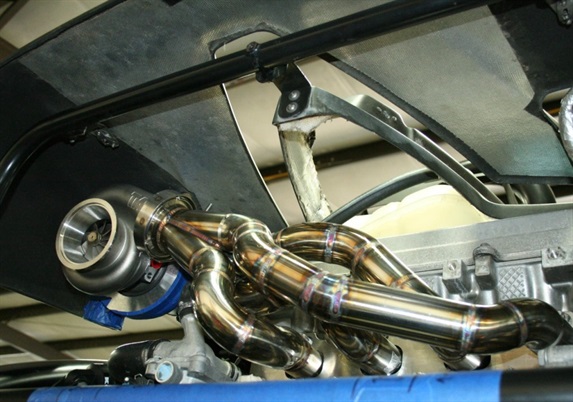 Custom intercooler was built using Vibrant Performance core and Vanjen Clamps and mounted out back to keep the charge temps in check.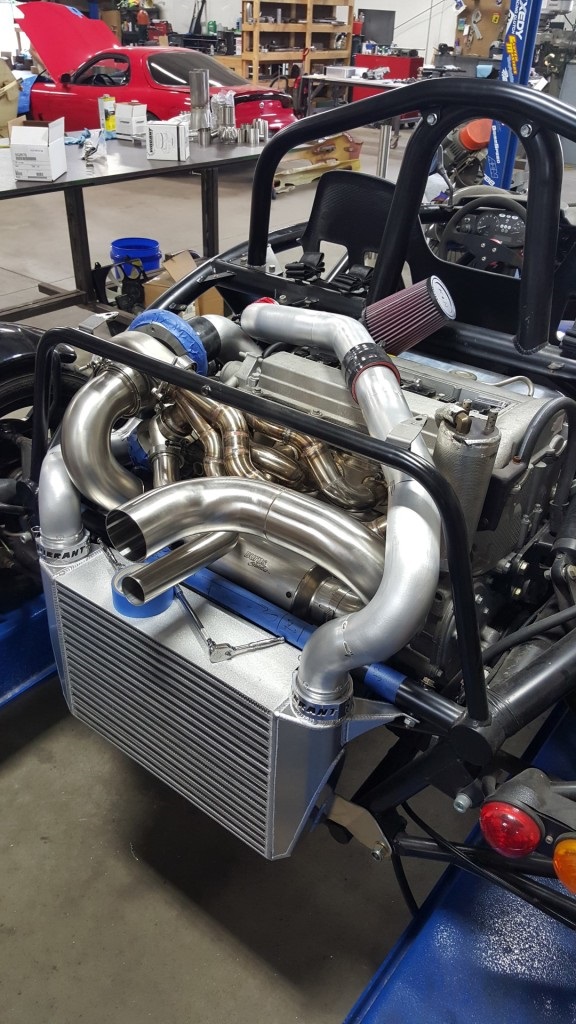 We also built a sheet metal intake manifold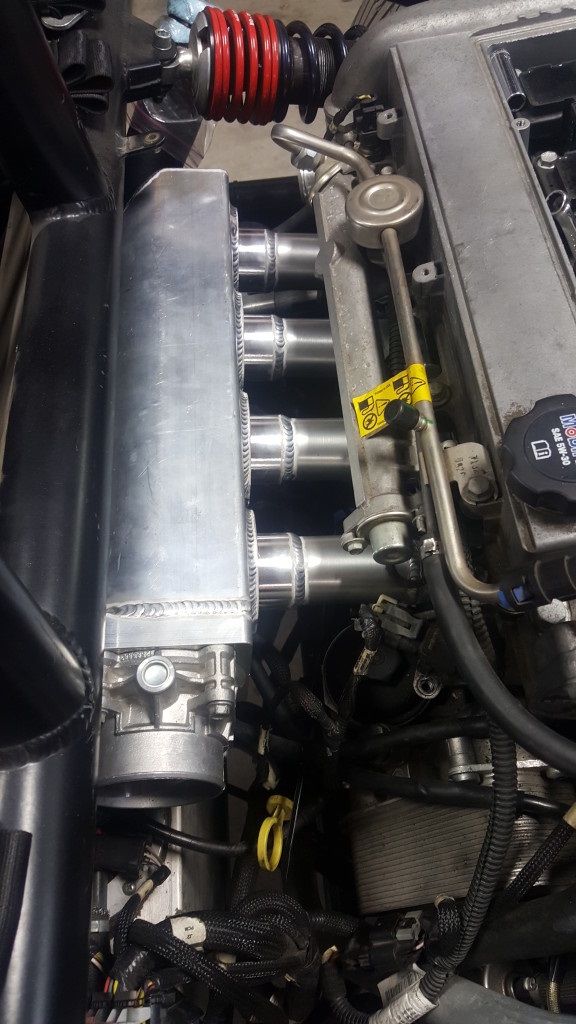 Once all the fabrication was complete we chose to do some high performance coatings on the turbo hot parts and the intercooler pipes.  Not only does this clean things up it also keeps the temps in check.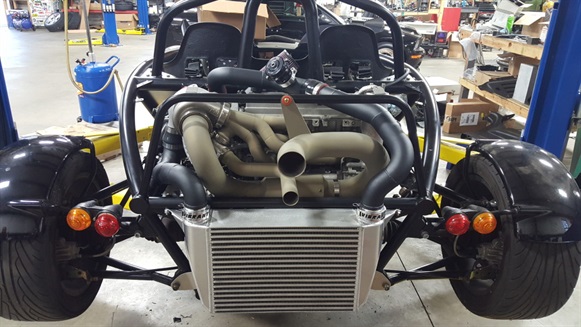 First round of dyno tuning https://youtu.be/NZAmjRQMjs8 After the initial tuning session we realized we were out of fuel on E85 so we upgraded the injectors to ID1000's and tweaked the tune to make 412hp!