Jason's GTR Full Bolt-On Flex Fuel Build
Jason brought us his 2012 GTR for a full bolt on setup.   We had a chance to dyno his car in complete stock form, you can scroll to the bottom of this post to see the dyno results showing before and each step during the flex fuel tune.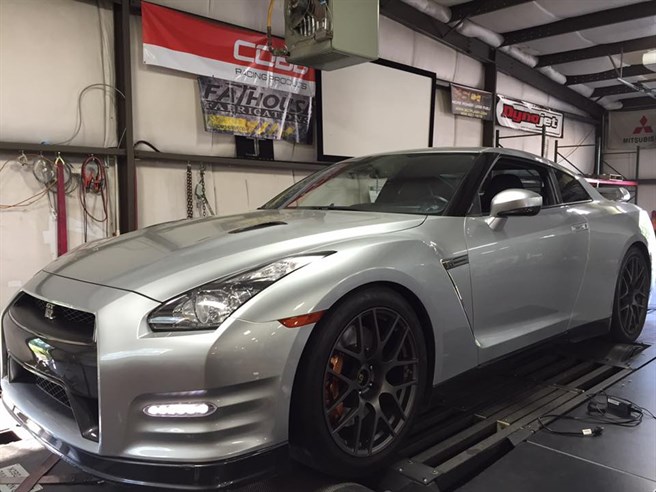 Jason chose to use the Speed By Design intercooler kit with Tial blow off valves.  We designed this intercooler kit for SBD and the fit and finish is what you have come to expect from FatFab.  We also installed the following parts: SBD Catless Downpipes Flex Fuel Kit Speed Density Kit DW65 fuel pumps Injector Dynamics 1300 CC E85 Stainless Steel Body Injectors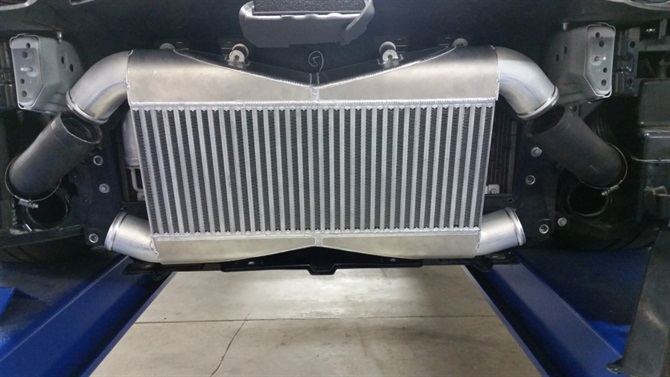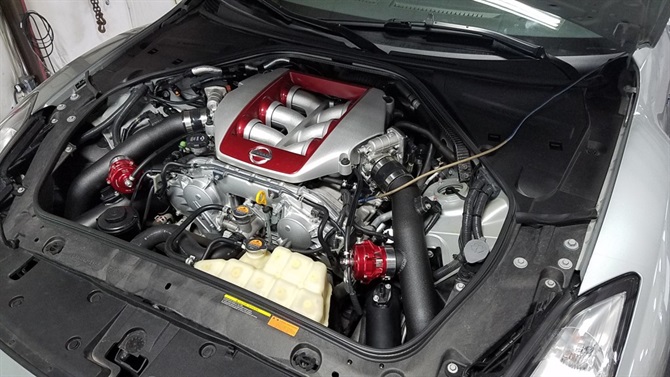 This dyno chart has a lot going on and its to show you how the flex fuel tuning works.  The first run is a stock dyno pull, no tune no modifications.  Then you can see after we finished Jason's BPU setup and started the tuning how things start to change.  We are lucky enough here in Indiana to already have around 10% ethanol in our 93 octane pump fuel so that's where we started.  Then you can see how the tune was adjusted as we slowly added in Ethanol to the mix.  Once this process is done you can fill up at the pump with anything from 93 octane pump gas to E85 and not worry at all about changing the tune.  The cars computer and our custom tune does all the work.   As the flex fuel sensor sees a rise in Ethanol content it will begin to adjust timing and fuel as well as boost for optimum power at that given percentage!