Mike's GTR Drag Cage
Mike brought us his 8 second GTR for some safety upgrades.  When you go this fast you want to be safe and legal.  Mike's car is also a street car so he wanted it tucked tightly and be as hidden as possible.  We set out with a goal of making this the nicest cage we have ever done. First we have to take it all apart.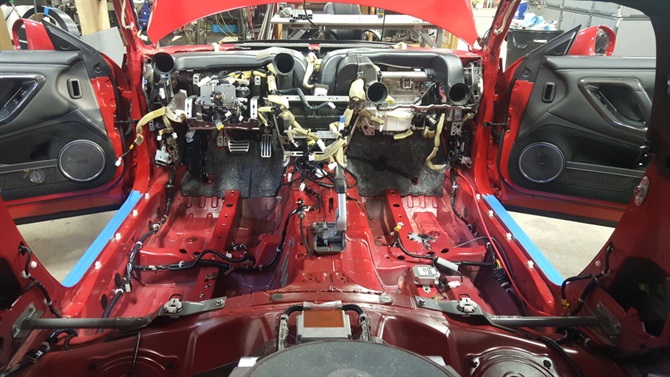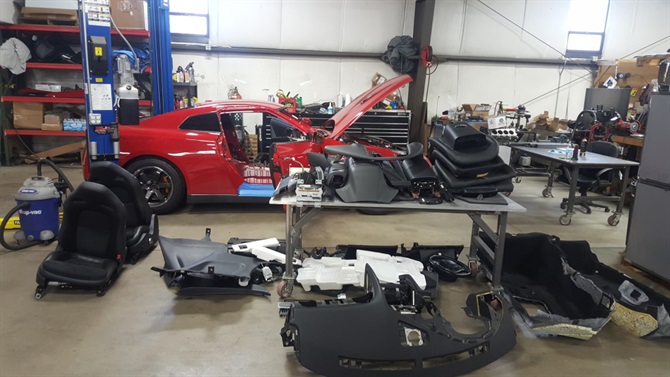 Once we get all the interior out of the way we can see what we are working with and the fun begins.  We start laying out floor plates, the main hoop, forward and rearward bars.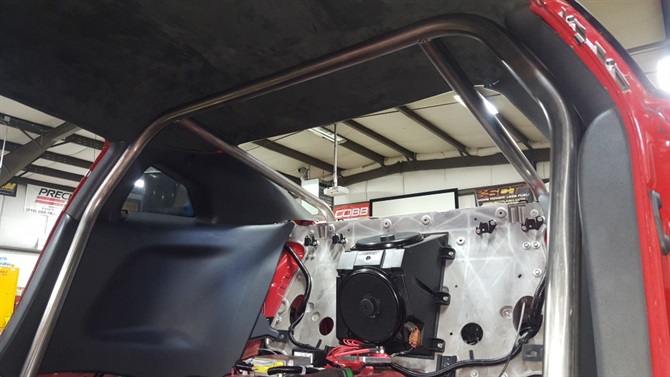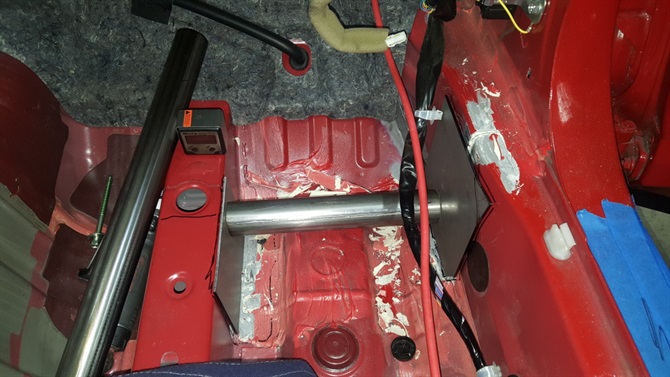 Custom removable parachute mount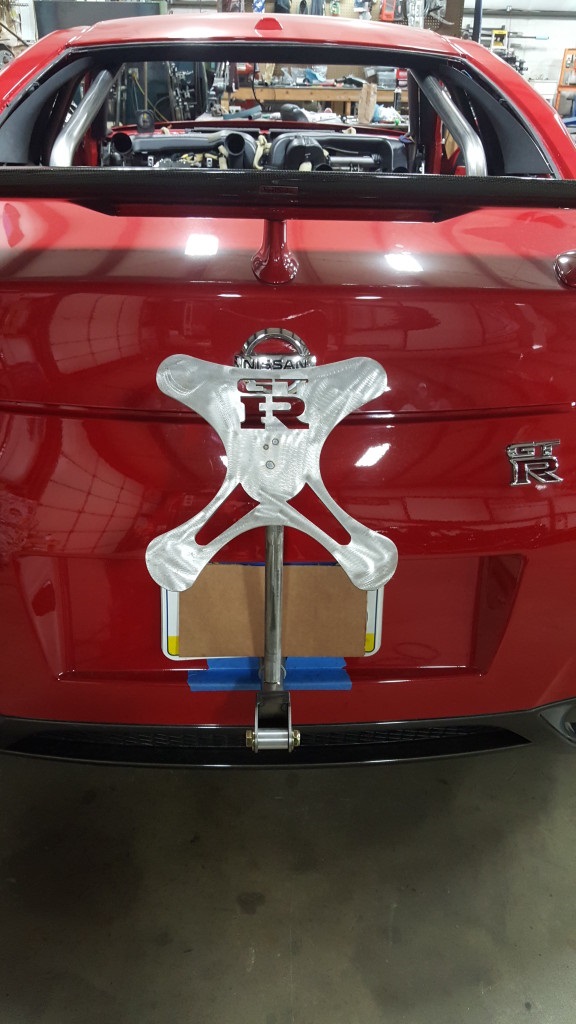 Once everything is welded its time to paint it all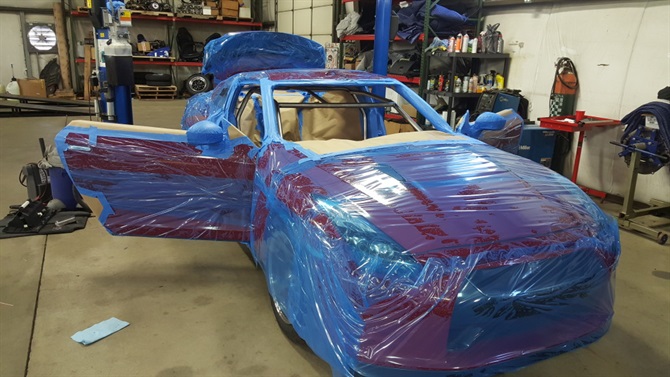 All the interior was carefully fitted back in the car, chassis was given an 8.50 cert and all the final touches were put on.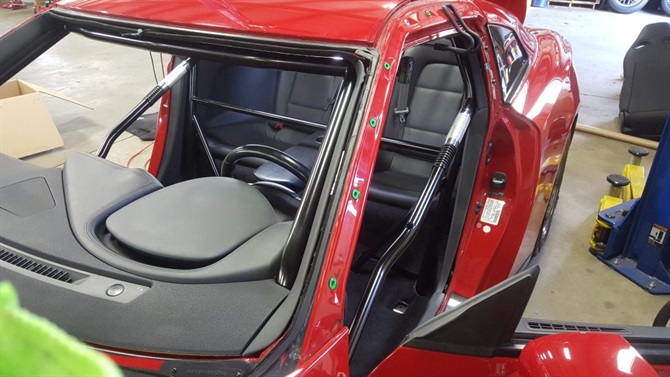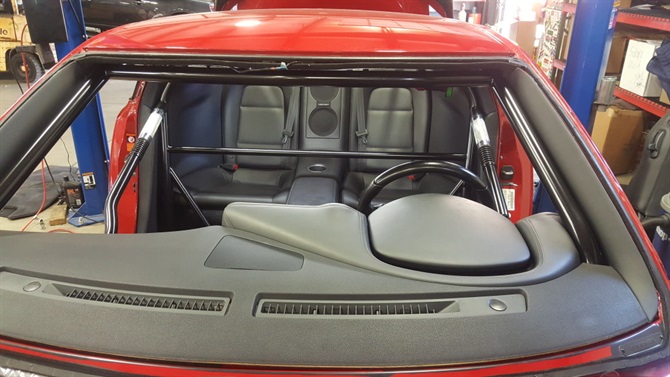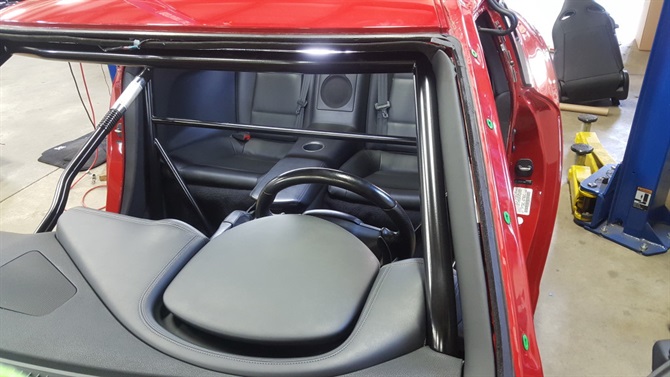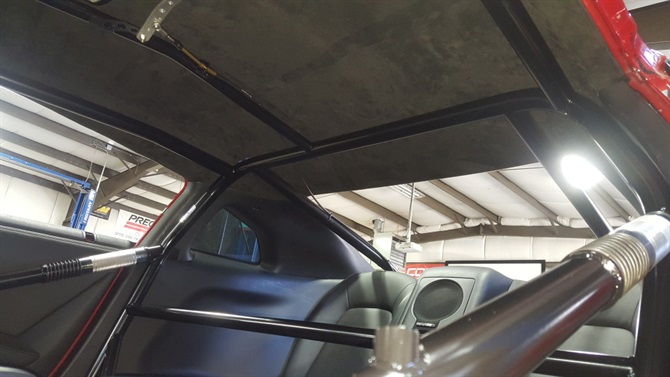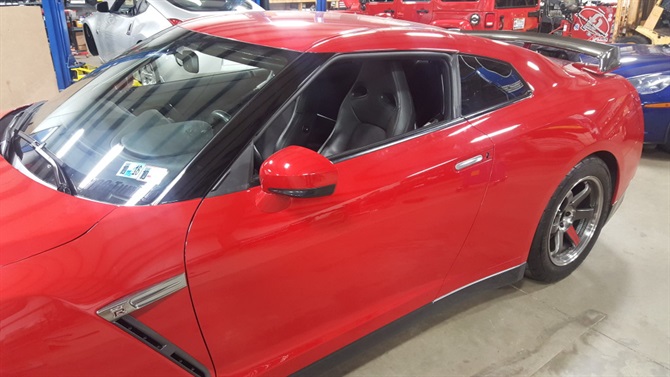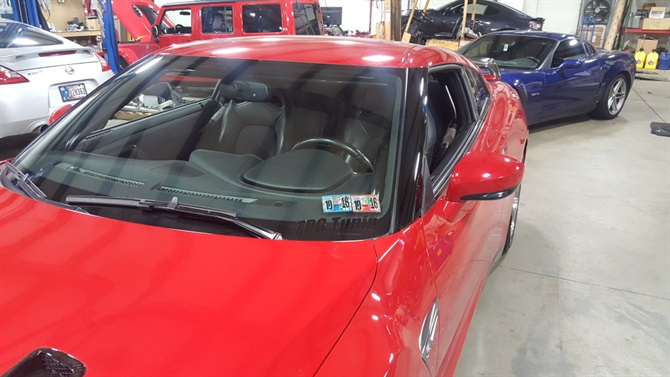 Parachute tether and mounted Simpson Hijacker Chute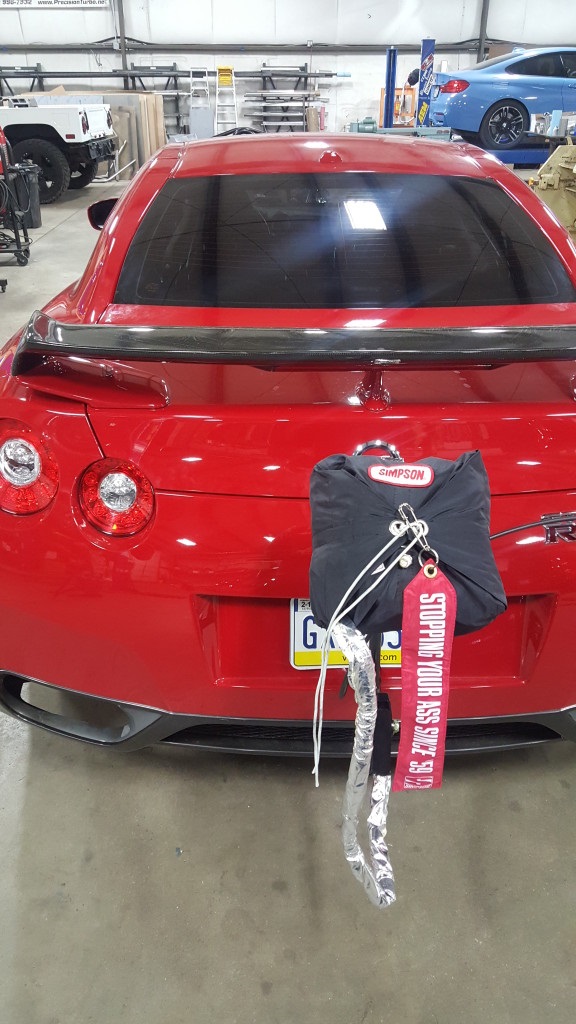 Cage#15