FatFab 2015 STI FMIC Kit Install
Manuel brought his 2015 Subaru STI in for a flex fuel tune and decided to upgrade to our front mount intercooler kit before going on the rollers.  Follow along as we show you the steps to install this kit on your own car.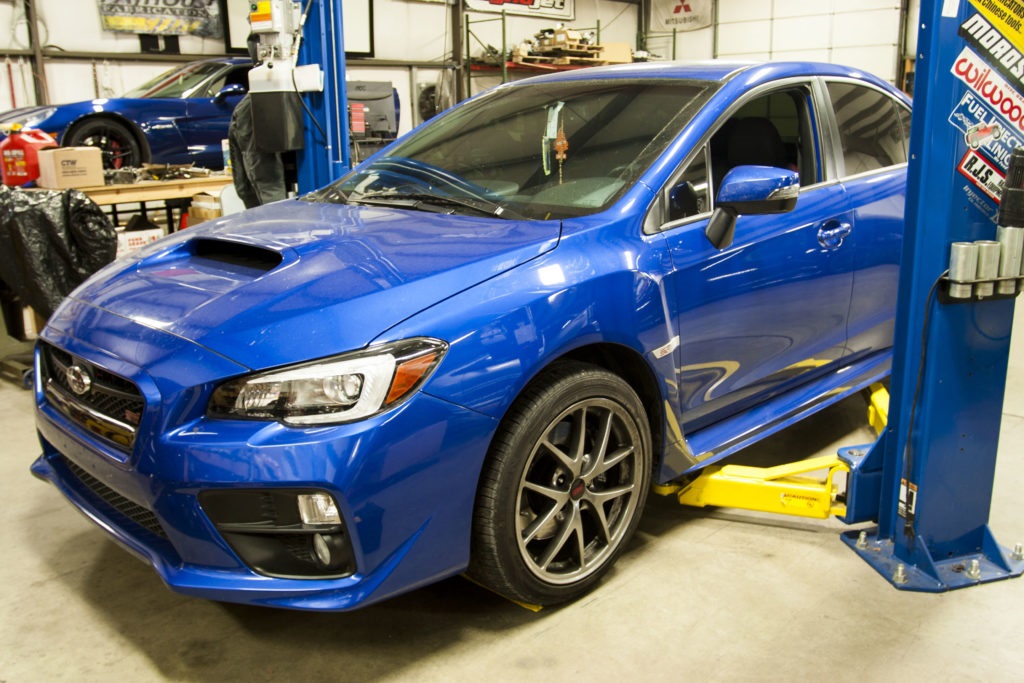 First, you will need to remove the front bumper, we do not provide instructions on how to do this.  If you feel uncomfortable installing this yourself we do offer installation with the purchase of our kit, email us sales@fathousefab.com to get a quote. Once you have the bumper removed, remove the factory crash beam.  We offer an optional replacement tubular bumper bar to replace this piece.  install the intercooler using the supplied hardware. Now install the intercooler using the supplied hardware.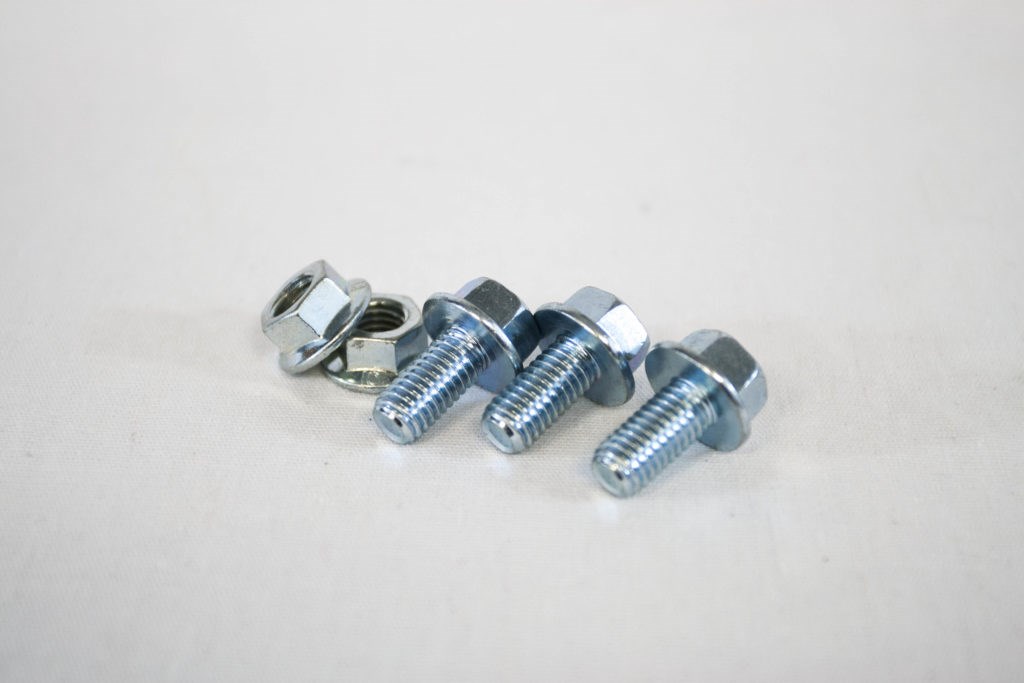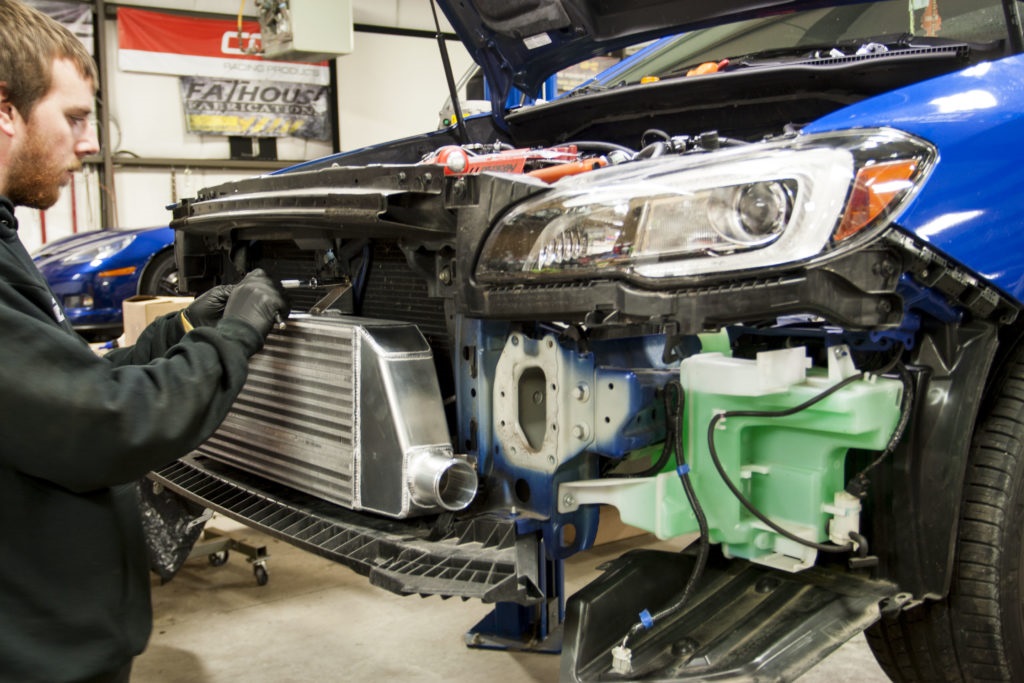 The intercooler kit is comprised of the piping pictured below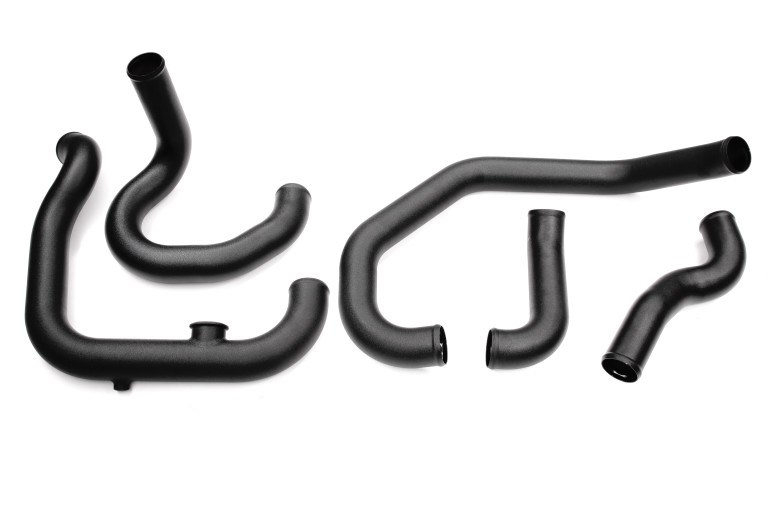 Now its time to start installing the intercooler piping.  The Subaru STI requires very tight fitting and precise piping to clear all the factory components.  When installing the pipes its best to install everything loosely and slowly tighten little by little until everything lines up and fits nicely. Begin by installing the inlet and outlet pipes that connect to the intercooler.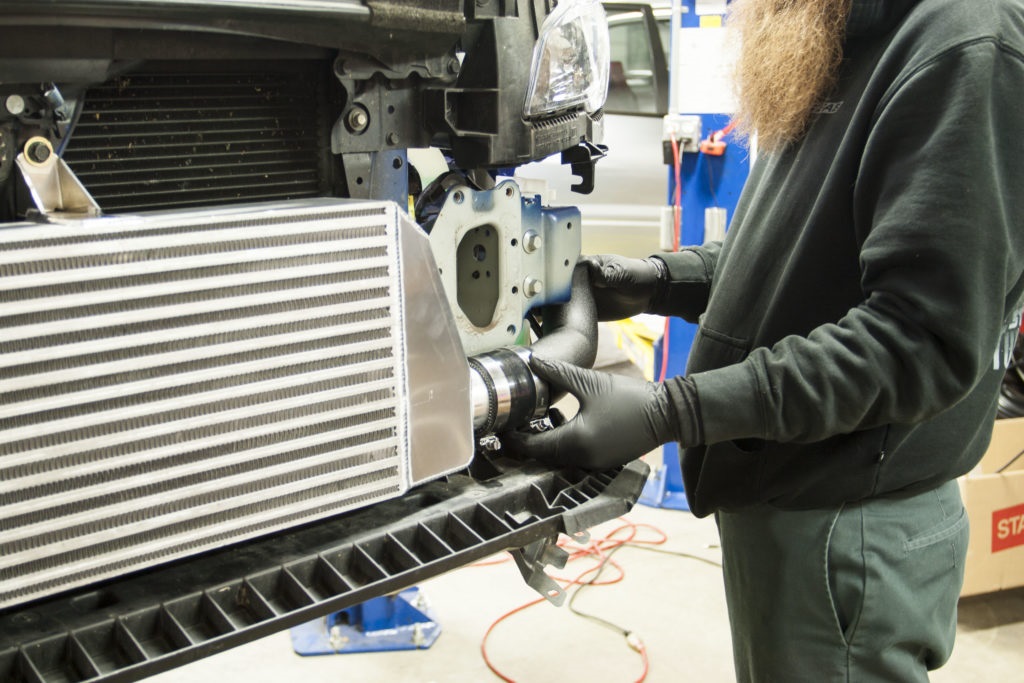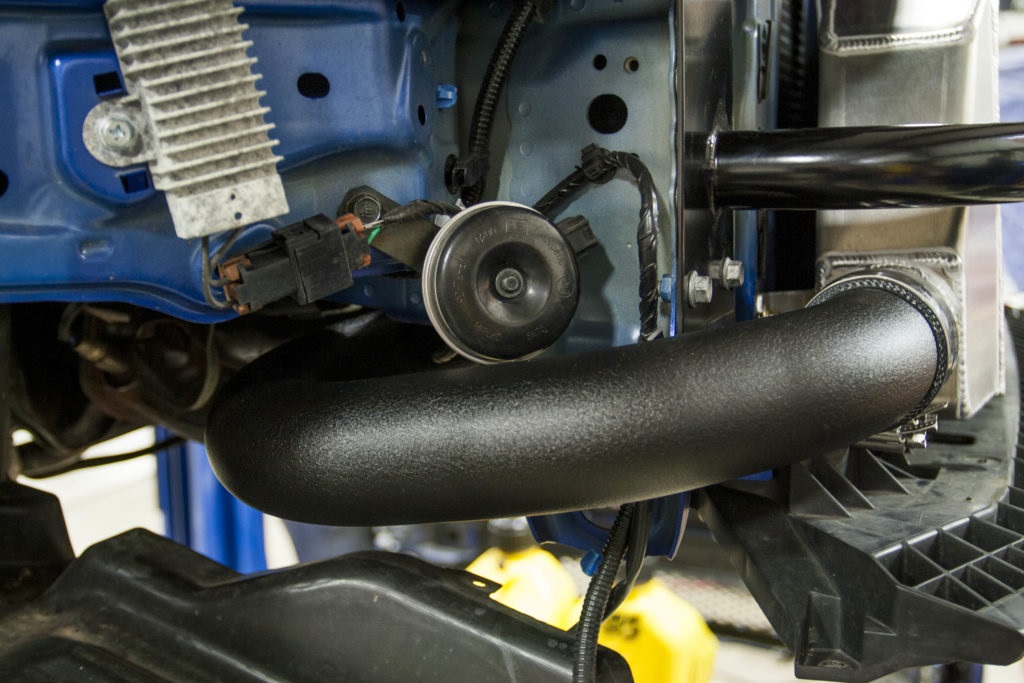 On the driver side, you will need to relocate the windshield washer reservoir neck to make room for the new intercooler piping. Simply remove the factory clip that holds the neck to the core support.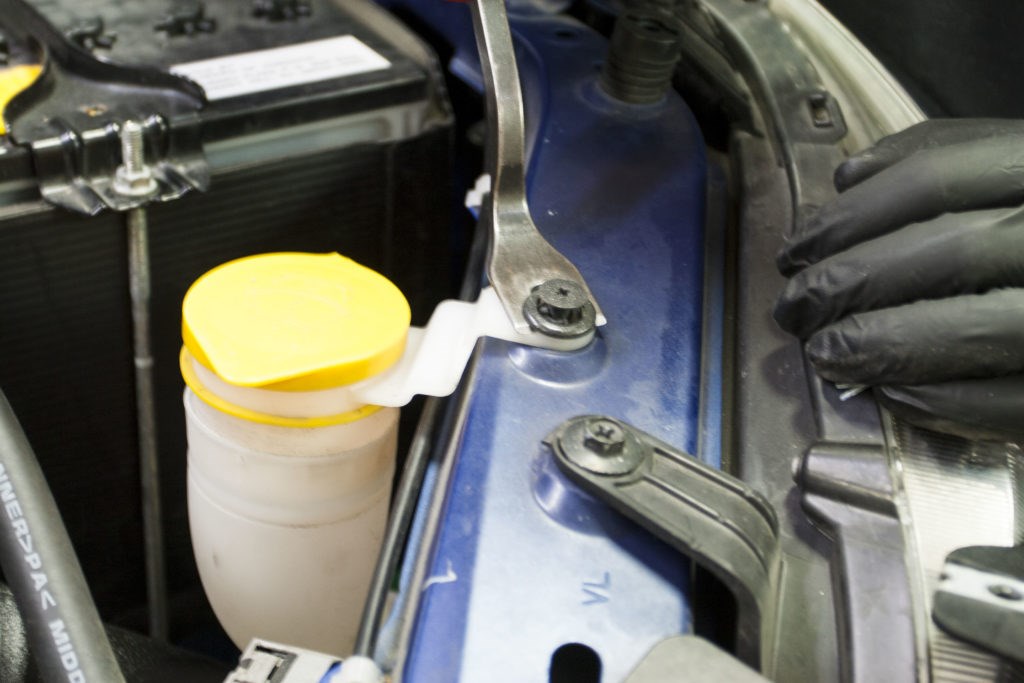 And attach it to the battery hold down with the supplied M6 nut.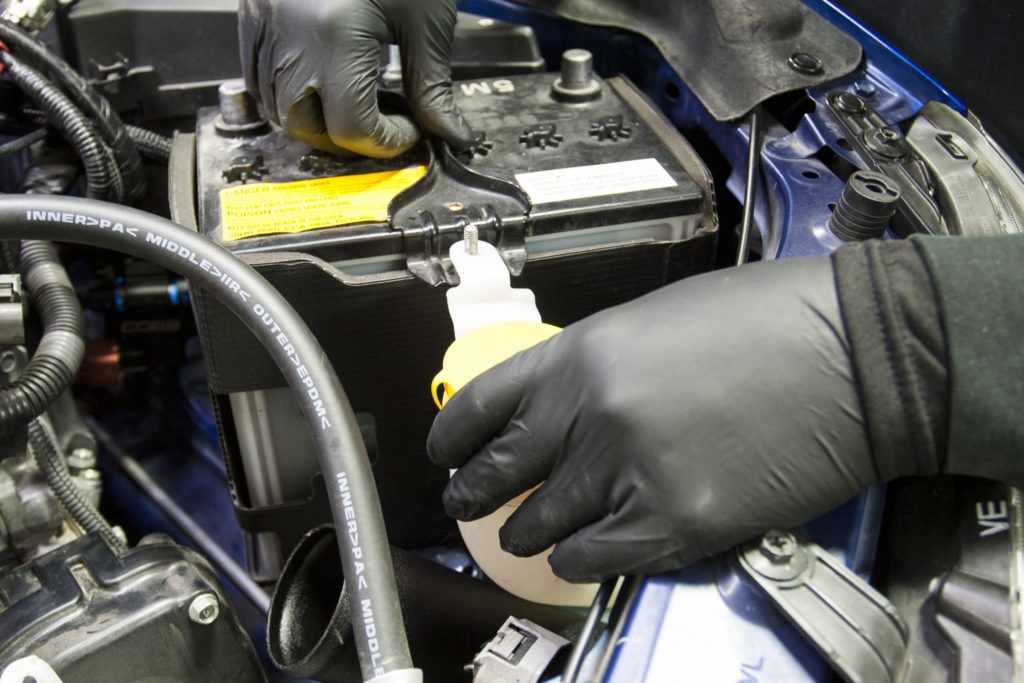 We designed this kit to be the best fitting kit on the market, the only trimming necessary is to the foglight area of the front bumper (we will show you where in a bit).  Details and product info can be seen 
HERE.