Don's 2012 STI - FMIC - BCP X500 - EWG - Flex Fuel
Don owns this super clean 2012 Subaru STI.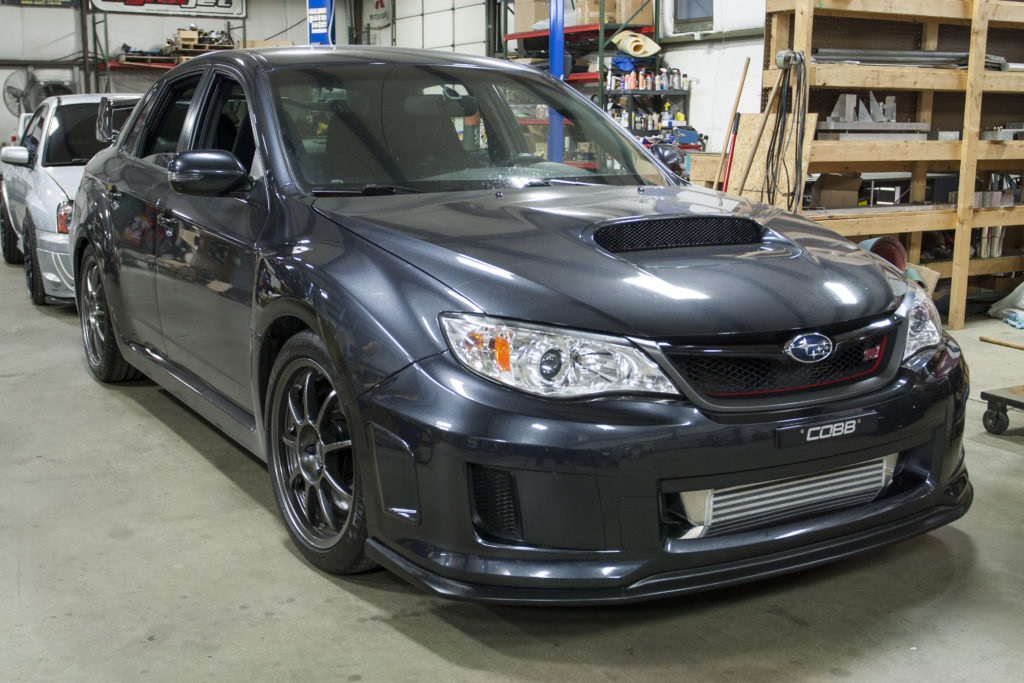 We previously tuned Don's car with these mods:
full exhaust
equal length header
intake
fuel pump
ID1000's
Johnson Tuning flex fuel kit
This resulted in 295hp on 93 oct and 330hp on E85. This power was great but after a few months Don decided he wanted a little more so we sat down and came up with a plan.  Goals for the build were to keep the power levels safe for the stock engine and make over 400hp on E85.  We also wanted to use a quick spooling turbo. We chose the BCP X500 turbo.  This turbo has proven itself on numerous builds here at the shop.  It spools within 500rpm of the stock turbo with a power potential of 500hp on a built engine. Keep an eye out for a similar build on Chris's 2014 WRX using this turbo and an IAG Stage 2 Tuff.
In order to properly control boost we added our
FatFab EWG Up Pipe
  with Tial MVR wastegate
Next we set out to build him a front mount intercooler kit using our 4" intercooler core and custom made piping.  We also chose Tial for the blow off valve.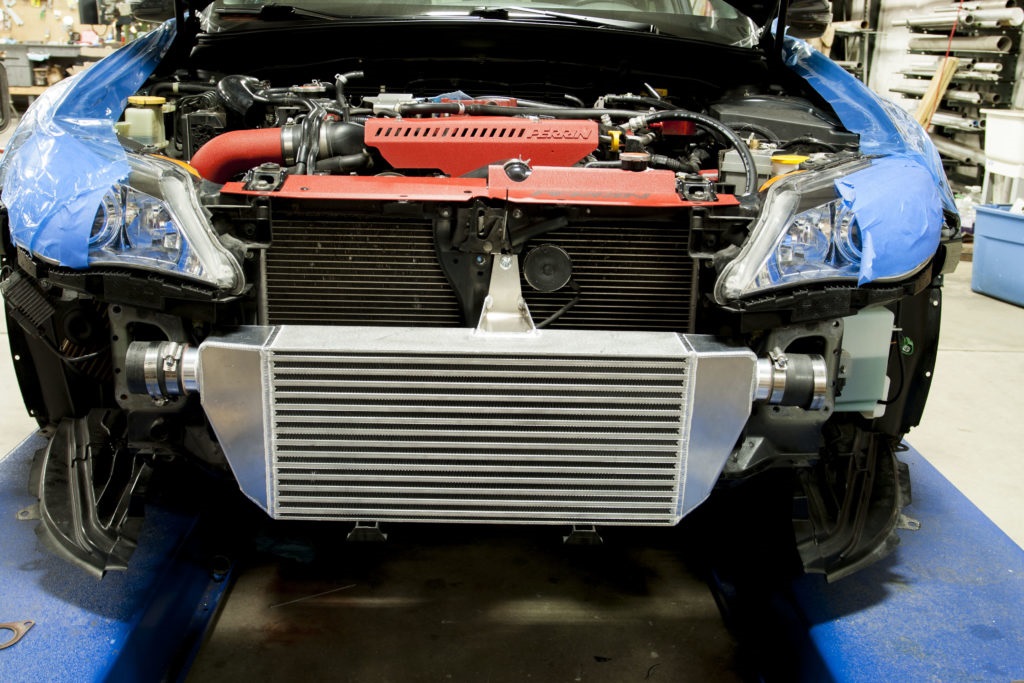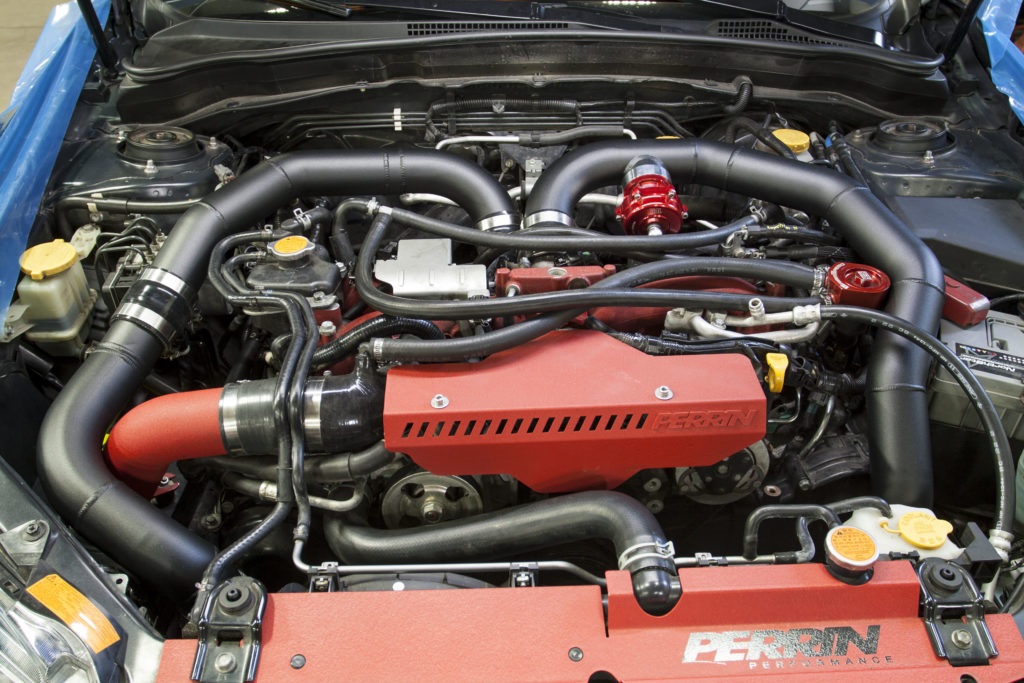 In order to maximize the power potential we chose to install the following parts:
IAG CNC TGV Deletes
IAG Air Pump Deletes
Perrin Turbo Inlet
Cobb 3 port EBC
Catless Downpipe
Johnson Tuning working magic on the tune and the end result is a power increase of over 115hp to the wheels with very minimal loss in spool time. Below is a comparison of Don's original power on E85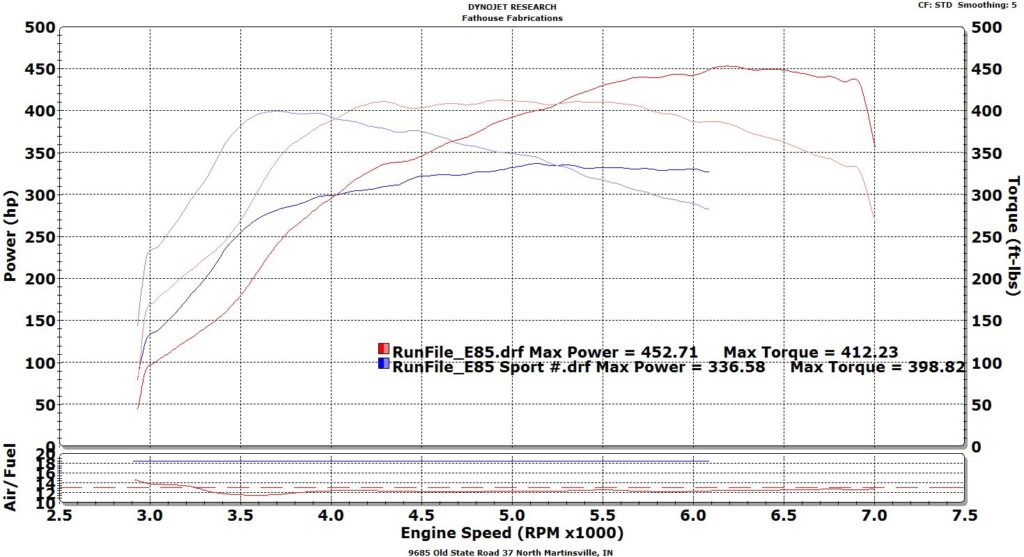 The dyno chart below shows the current power on pump and e85.  Don's car is tuned on flex fuel, so no matter which fuel he puts in, the tune will automatically adjust for the mixture of 93 and E85.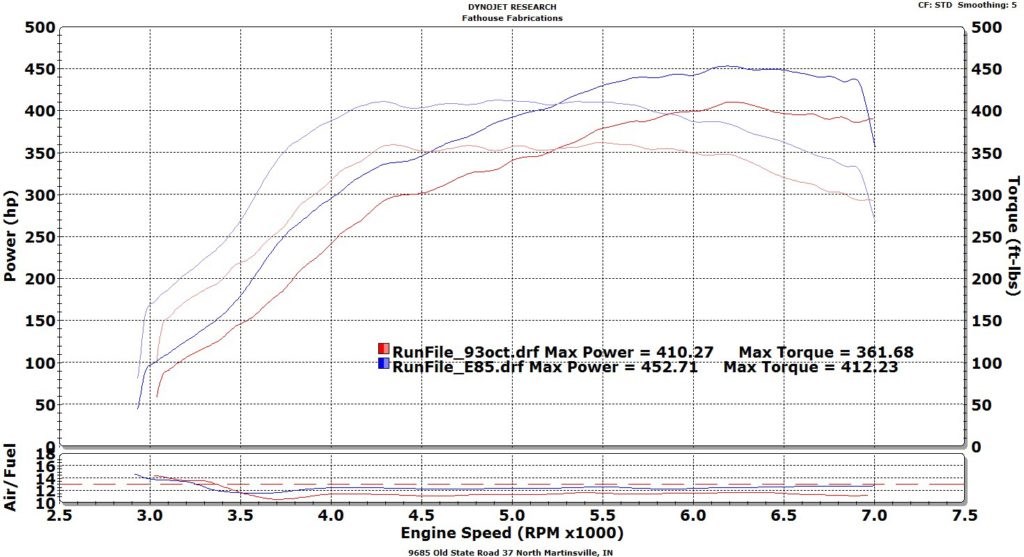 Don's car is one of the strongest stock engine setups we have tuned.  Enjoy Don!