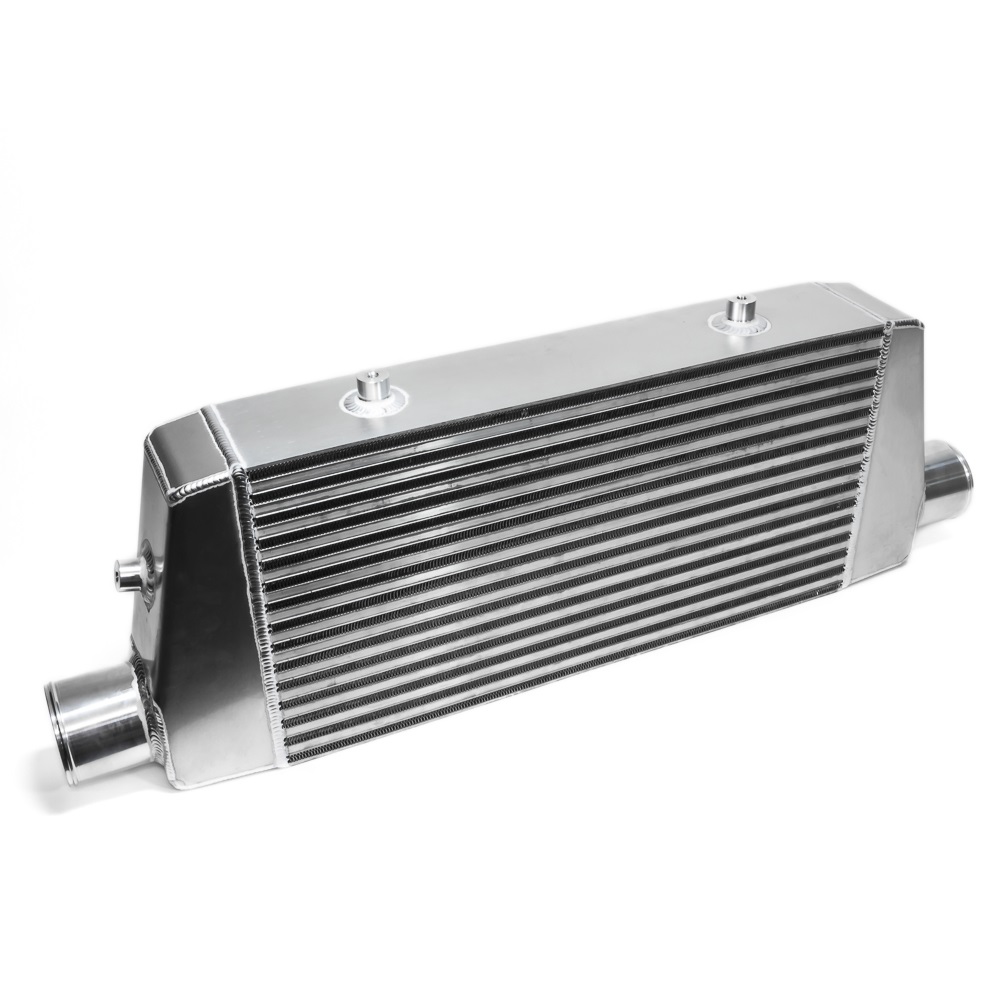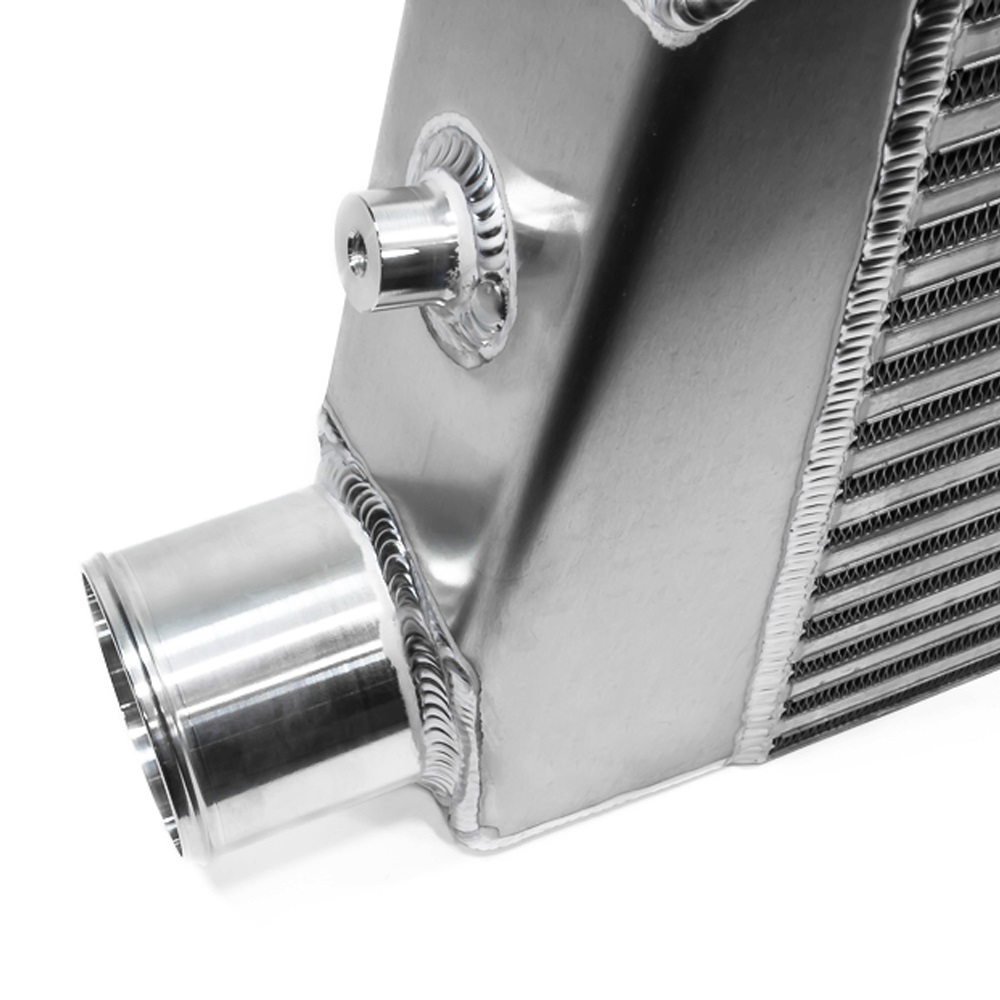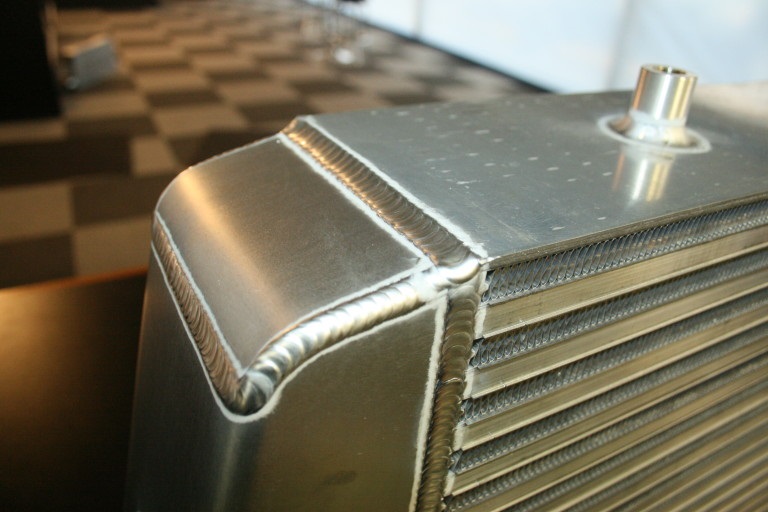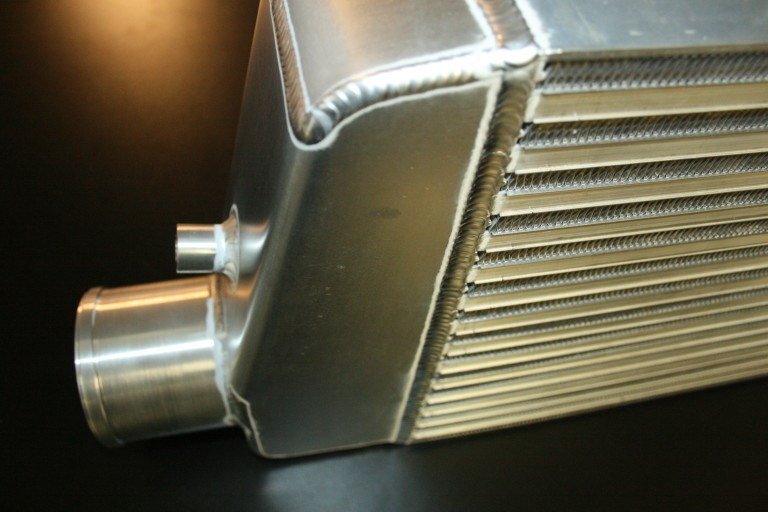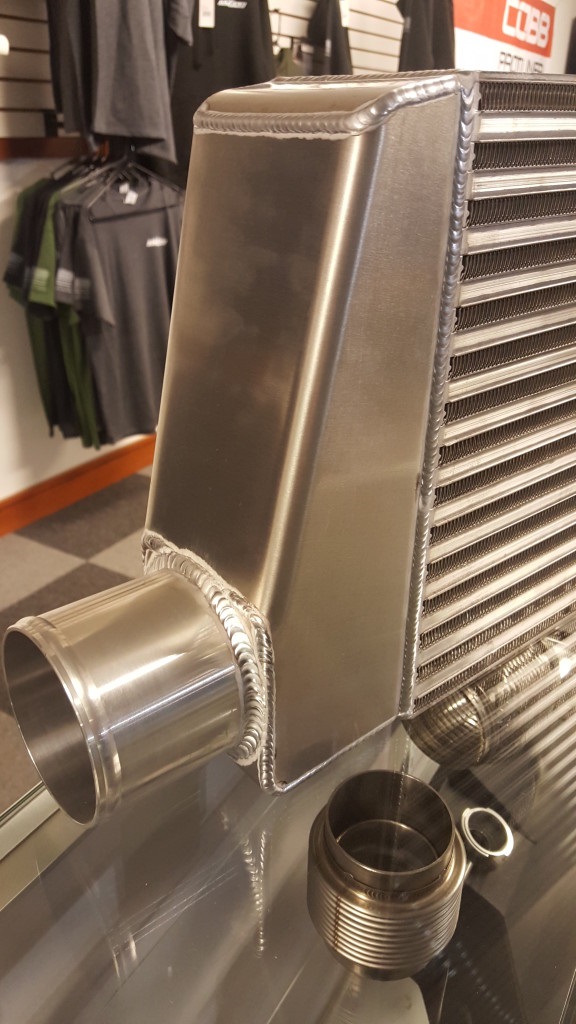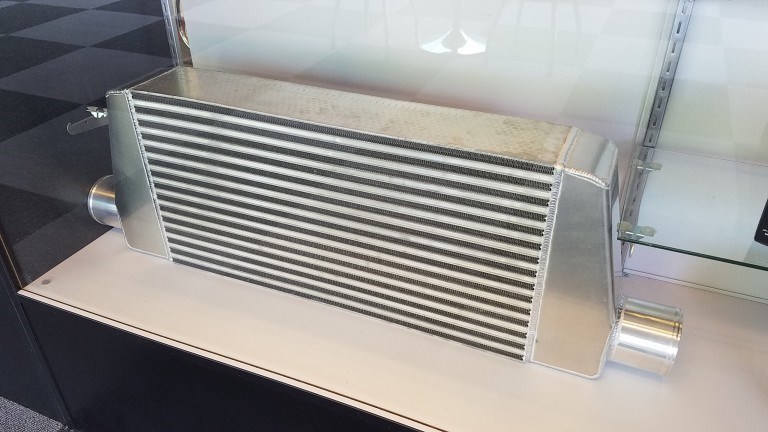 Mustang Race Intercooler
$999.99
Mustang Race Intercooler is setup to mount on the front of SN95, New Edge, and S197 chassis, does require custom mounting brackets and support 1200+HP or more. We weld 4 bungs on the intercooler to make attaching the intercooler to your mounts an easy process. Once you make your custom brackets to support the intercooler you will be able to bolt it on and off the car easily. 4.5″ thick race core intercooler. This core fits in the front bumper area on 94+ Mustangs and many other cars. It is being used in our shop 2011 Mustang and we have not found the limits yet.
Mustang Race Intercooler Features
Overall Dims are 37.5″ wide, 12″ tall and 4.5″ thick.
Inlets and outlets are 3.5″.
Core Dims are 4.5″x24″x12″.
Supports 1200+ HP with Standard Core
High Quality Garrett Intercooler Core upgrade available
Comes standard with 4 mounting bungs as seen in the 2 lower pictures.
Read about how much power this made on our shop Turbo Coyote car with the budget core HERE
liquid-unknown-field [id]
Weight: 40 lbs
Dimensions: 40L x 14W x 14H in